Overview
The model 3000 mobile pallet wrapper is ideal when you wrap long, heavy, or unstable pallets. This machine is also suited for multi-purpose and limited space applications. Easily deploy it when wrapping and put it away when you're finished.
Performance
Up to 200 pallets wrapped per charge
Unlimited pallet length
94″ maximum load wrap height.
Unlimited load weight capacity
250% power pre-stretch film carriage for improved efficiency
2 year warranty
Specifications
Drive speed 1.6 -4.4 feet per second
Two 12v AGM batteries
Touch Screen controls
 20 programmable wrap cycles
Machine size 72″L x 30″ W x 99″ H
Requires 56″ clearance around the pallet load
Features
Electromagnetic brake for film stretching
Photocell for pallet height detection
Power board ip54
Main parameters protected by password
Main parameters adjustable by the control panel: cycle selection, bottom wraps, top wraps, rotation speed, carriage speed going up, carriage speed going down, film tension, photocell delay, starting height
Acoustic warning at the cycle beginning and stop
Battery charge monitoring and warning message on the display when the battery is low
Guide wheel with quick height adjustment
Autodiagnostic with error codes, making trouble shooting easier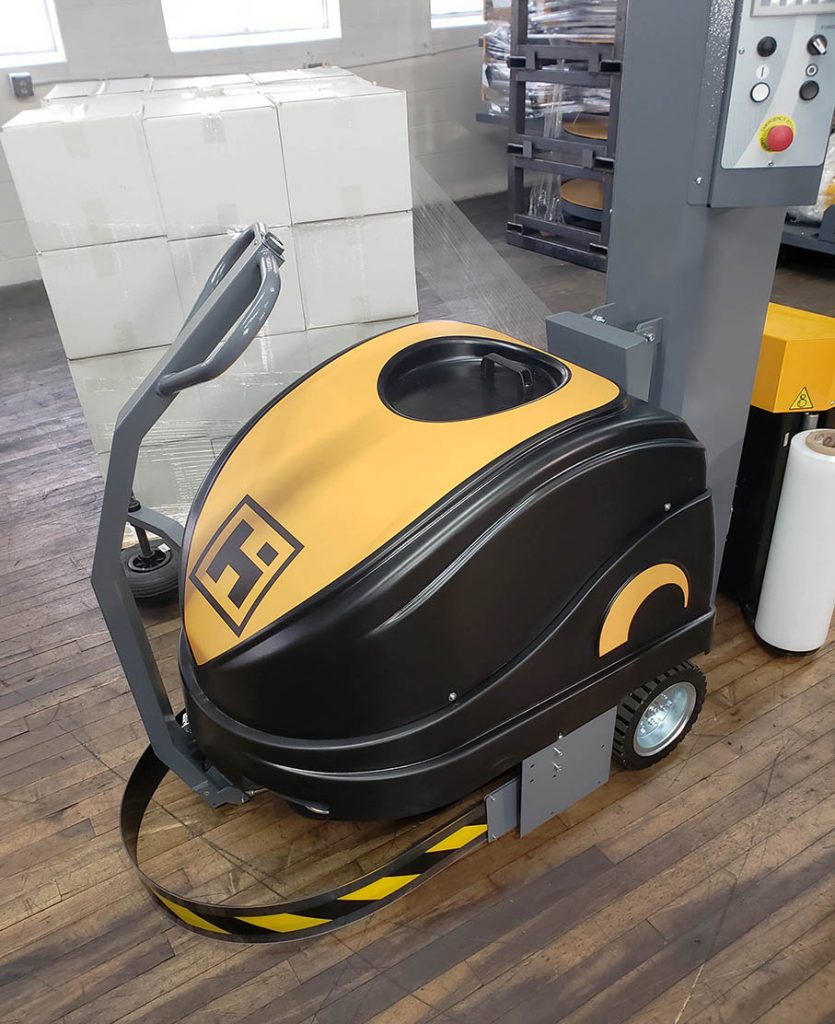 Use the drive handle to position the wrapper next to your pallet with the guide wheel against the load to begin wrapping. Attach the film and start the wrap cycle. The machine will wrap the whole pallet and when you're finished you can drive it to a storing location.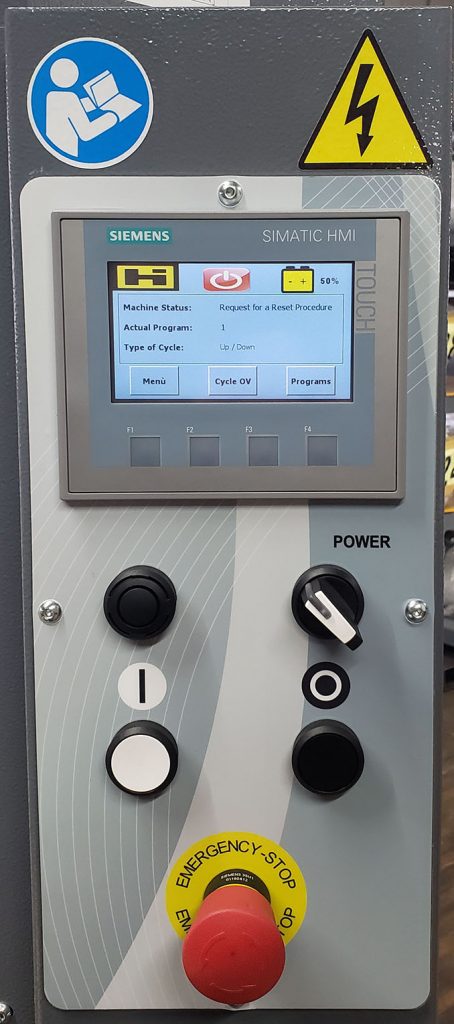 Easily control your wrap programs with the touch screen display. Up to 20 custom programs with all the parameters you need.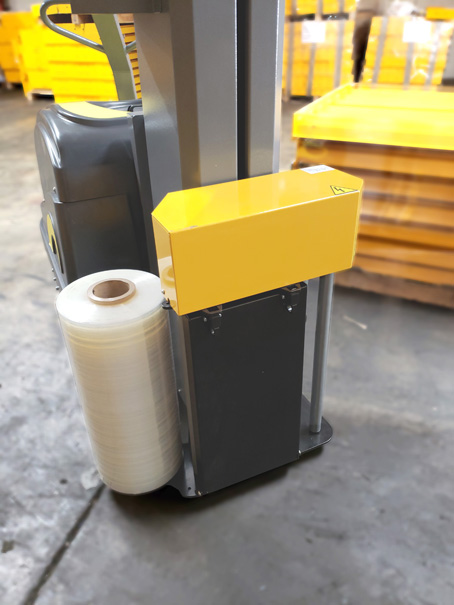 Digitally controlled power pre-stretch carriage with 250% stretch for film efficiency. Lower your film consumption by up to 60% vs. hand wrapping.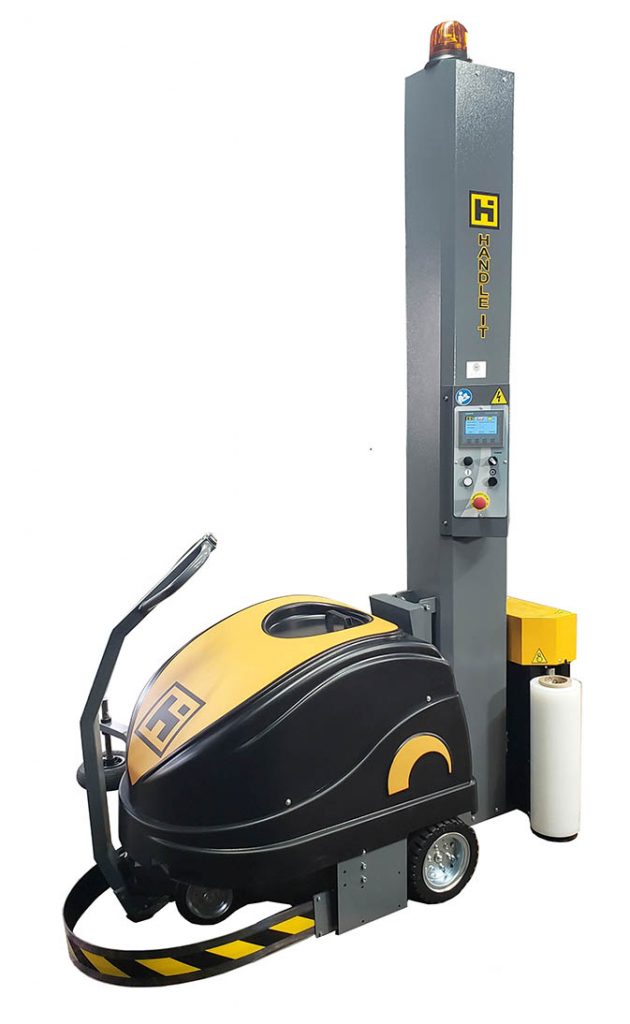 The safety switch belt and beacon light ensure that while the machine is operating your wrapping area is safe.
Benefits
​Rack and pinion carriage drive system adds to reliability and reduces down time.
Integrated control board makes repair and diagnosis easier and reduces machine down time
Seimens VFD for the power pre-stretch carriage
Electronically controlled power pre-stretch carriage greatly increases film efficiency