Overview
Protect Your Workers & Get in Compliance
Pallet wrapping machines and other powered industrial equipment have multiple moving parts that can cause catastrophic injuries. Machine fencing and light curtains add several layers of protection and help your business remain in regulatory compliance. Employee morale will also rise as they can see that the company cares about protecting them from harm.
Machine Fencing — Fence off Dangerous Equipment and Areas
Machine fencing puts a tall, durable fence around a particular piece of equipment or area. Industrial safety fencing offers many benefits, such as:
Quick installation
Cost-effective
Strong and stable
Easy to modify
Complies with OSHA 29 CFR 1910 machine guarding requirements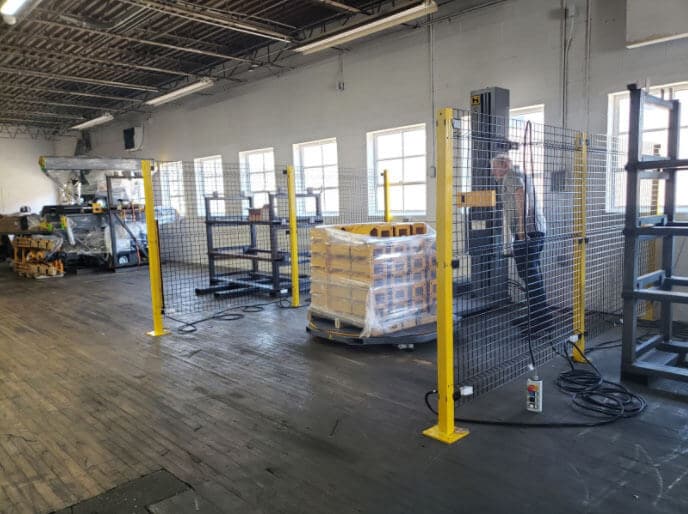 Light Curtains — An Investment in Reduced Worker Downtime
Protect those who work around potentially dangerous machinery with an industrial light curtain. They're ideal for areas where machine fencing would hinder routine maintenance. Light curtains utilize two metal boxes mounted opposite each other. The system sends multiple beams of infrared light from one box to the other. If any one of the beams is interrupted, the device sends a signal, and the machine is immediately shut down in a fraction of a second—which is far quicker than a human can react. There are many different types of light curtains, each of which is designed to protect a specific body part:
Finger detection
Hand detection
Arm detection
Body detection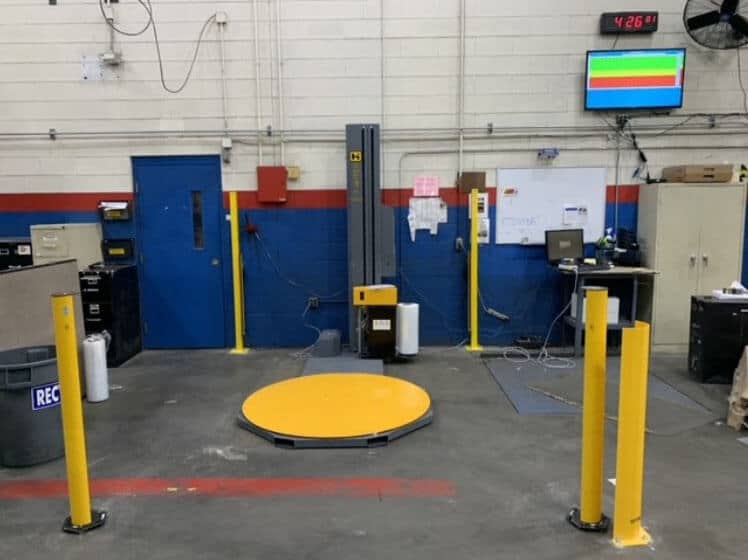 Handle It Protection & Safety Devices
In addition to our diverse line of semi and fully automatic pallet wrapping machines, Handle It offers many different safety devices to help protect both your equipment and workers, such as steel bollards, post protectors and guard rails. Unsure which protective device you need? Let our product specialists help.