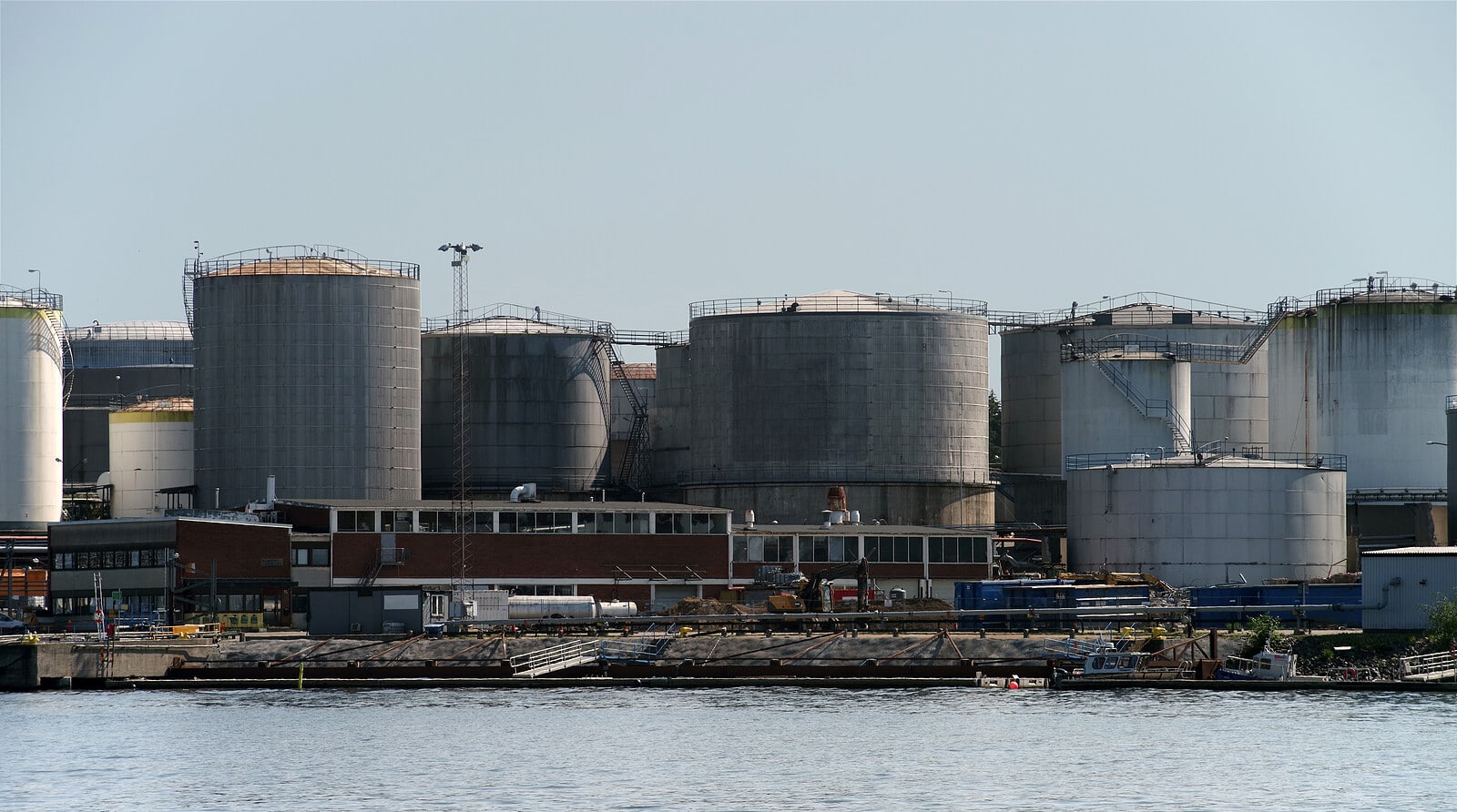 America runs on energy, and oil & gas businesses all over the globe must continuously optimize operations to meet the growing demand. From well-known distributors like Krist Oil to smaller local refineries, Handle It has a solution for industrial concerns on any scale.
Businesses in the oil & gas industry depend on Handle It for assistance addressing high volume, high demand industrial needs. Our company is proud to provide solutions to companies in various niches, like:
Natural gas production plants, including simple & combined cycle plants
Oil & gas distribution facilities
Oil & gas storage facilities
Automotive oil production facilities
Industrial lubricants
CO2 production plants
Gasoline distributors
Hydrogen & synthesis gas plants
With on-shore oil refineries and terminals such as Shell, Exxon-Mobil, and Chevron relying on our unique equipments, Handle It has what it takes to deliver high-quality solutions. Let our team of trained experts facilitate success in all aspects of your commercial oil & gas operation.
High-Volume Pallet Wrappers for Oil & Gas Facilities
Fast turnaround periods and sensitive materials require much consideration regarding safe, effective wrapping practices. Unless proper machines are used during daily packaging cycles, oil & gas distributors may find themselves operating well under daily capacity.
That's where Handle It's line of high volume pallet wrappers comes in. With capacities far exceeding the weight of a typical pallet load, our machines are perfectly outfitted to address your business's unique level of capacity. Our FA 4400 Automatic Rotary Tower generates over 50 pallets per hour and helps facilities in the oil & gas industry meet their full potential.
Learn More About Pallet Wrappers
Guard Rails For Oil & Gas
Oil & gas are highly volatile products that easily cause physical damages. All it takes is a single machinery impact to reduce product holdings and inflict costly damages throughout facilities, equipment, or employee traffic.
The Handle It line of oil & gas guard rails were specifically engineered to protect your products in any warehousing situation. Three levels of protective barriers are available for all unique environments, including heavy-duty impact rails. The bright, powder-coated designs ensure visibility and safety for products and people alike.
Rack Protectors For Oil & Gas
Accidents do happen, even in the safest industrial environment. A single incident can create havoc in an organization and require a great deal of time and money to repair. While human error cannot be entirely eliminated, it can be successfully mitigated with essential equipment.
That's why end of row guards is one of the most important features of safety equipment in oil & gas facilities. By saving space and reinforcing the more vulnerable angles of your racks and aisles, Handle It empowers commercial enterprises to operate safely, efficiently, and cost-effectively.