Guard Rail Systems | Handle It, Inc.
Handle It warehouse safety guard rail systems protect from dangerous forklift accidents. Worker safety is critical. Installing our guard rails around shipping areas, dock doors, offices, picking locations, and machinery will protect your workers and equipment from costly damage. The guard rail systems are easily installed and are powder coated yellow for visibility. Safety railing is an economical way to avoid costly and dangerous forklift and vehicle impacts.
Showing all 2 results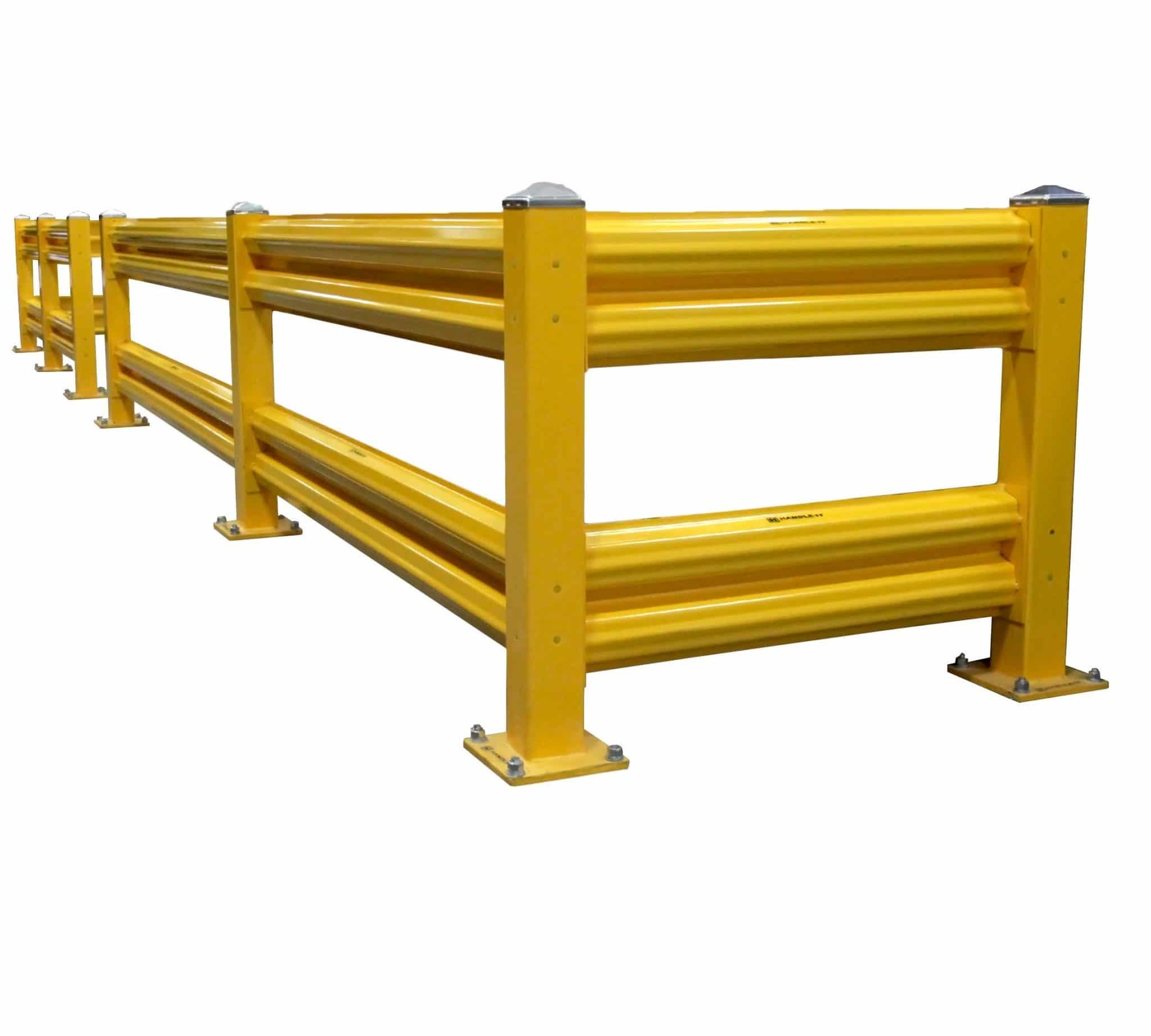 Handle It heavy duty best selling guard rail system. Rated to withstand 10,000 lb impacts at 4 mph. Available in double or single rail systems.
View Product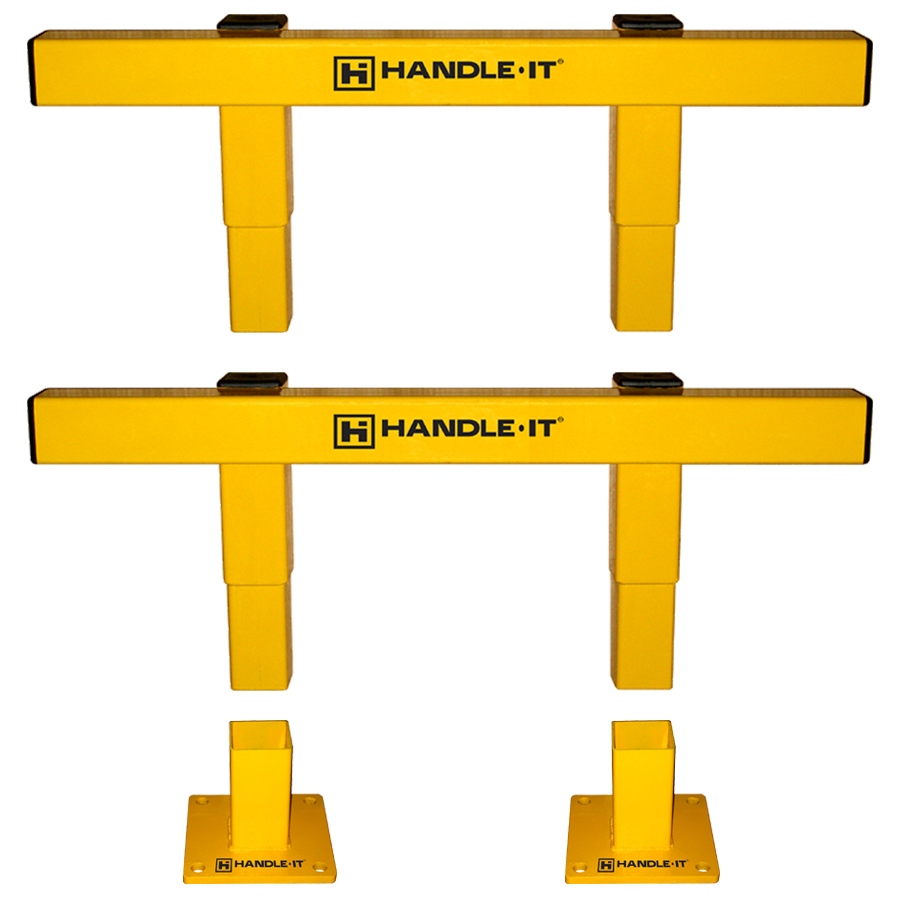 Build-A-Rail Guard Rails are a modular guarding product that allows you to stack the beams onto floor mounted feet. It offers a different look than our most popular guarding systems and provides a heavy duty level of protection. 
View Product
Why choose Handle It for your guard rail needs?
Handle It was founded in 1999 using nearly 25 years of industry experience to provide floor mounted safety equipment, dock equipment, and other material handling products to serve the needs of industrial customers. 
Over 20 years later, we continue to focus on offering competitively priced, high-quality products.
We have a team of experts available to help you find the perfect solution for your needs whether that's a customized system or finding a solution to fit your budget. 
Our dealers are represented nationally and internationally to support you no matter your location. 
Also, we stand by our work and offer a one or two-year limited warranty on all materials and workmanship. 
What areas can a guard rail protect?
Our protective guards are versatile safety products that can protect various areas in your facility including
Pedestrian walkways
Along forklift driving lanes
Along pallet racking
Implant offices
Shipping and packing departments
Around machinery
Warehouse rack aisles
Mezzanines
And more
Wherever you need to protect pedestrians and machinery from forklift operations, there's likely a guardrail system for you. 
Does Handle It offer additional services related to the guard rail?
Our extensive dealer network offers installation services to enable you to protect our people and equipment. 
Installation 
Onsite Consulting
After Sales Service 
Safety Audits 
Permitting & Engineering