Stretch Wrapping Replacement Parts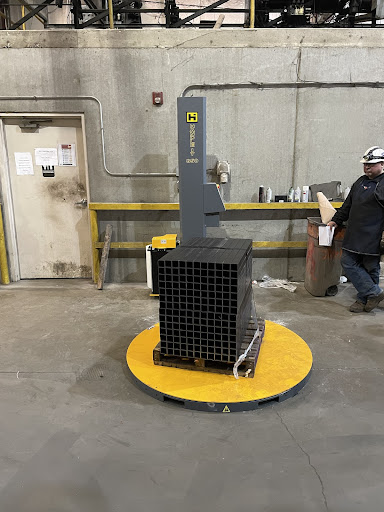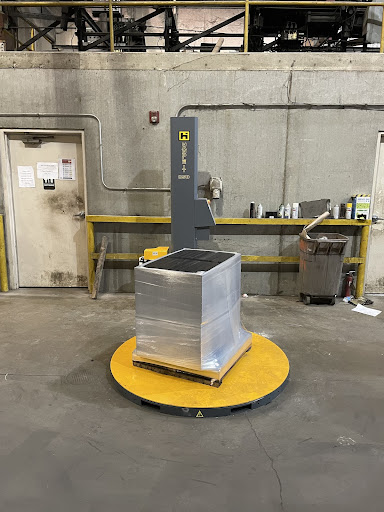 Handle It stretch wrappers will help you wrap pallets of replacement parts safely, consistently, and securely. Cut down on labor and save on stretch wrap costs with a semi or fully automatic stretch wrap machine. Handle It turntable wrappers come with a wide range of standard features, such as:
250% Powered Film pre-stretch carriage for improved film economy
Remote control (Model 1100AA-C)
Rack and pinion carriage drive for added reliability
Stretch wrap 100, 200, or 300 loads per day
Storage of up to 32 end-user programs
User-friendly control panel
Pro Tips
Stretch wrapping replacement parts with a Handle It pallet wrapper reduces labor costs and increases overall efficiency. Here are several Pro Tips that will help you properly stretch wrap replacement parts for storage or transport:
Start off with 2-3 top and bottom rotations coupled with a film tension of around 50% for an average load.
Try less tension and slower speeds on the initial setup—then work your way up to optimize load containment and cycle time.
Consider using a puncture-resistant file or lower film tension and rotation speed for parts with sharp edges.
Try to increase "flanging time" (overwrap delay) and top rotations for outlier products. Ensure that you get the film band up high enough to catch the top layer.
See the difference between wrapping a pallet by hand and using a Handle It turntable pallet wrapper
RELATED INDUSTRIES
The below industries can benefit from the many features of a Handle It semi-automatic stretch wrapping machine.
Ensure safe transport and delivery to retailers and other big-box retail stores. Plastic wrapping replacement parts can help reduce the chances of damaged merchandise while in transit.
Logistical and warehouse operations receive and devan countless pallets every day. Stretch wrapping replacement parts with a pallet wrapper will keep the shipment safe until it reaches its final destination.
See to it that your customer's replacement parts are secure during transport with a fully or semi-automatic pallet wrapping machine. The 250% power pre-stretch allows for up to 50% savings in stretch wrap usage.
Handle It pallet wrappers can alleviate the manual labor required to wrap replacement parts at your manufacturing facility. Regardless of size, shape, or weight, you can securely wrap your loads with precision and consistency for shipment.
Ensure the secure transport of your customer's replacement parts with a fully or semi-automatic pallet wrapping machine. The 250% power pre-stretch allows for up to 50% savings in stretch wrap usage.
HELPFUL RESOURCES
Learn more about Handle It stretch wrappers and accessories through the following resources:
Accessories & Safety Essentials
Pallet Wrappers to Match Your Application
Handle It has a wide range of fully automatic, semi-automatic and mobile robotic pallet wrappers that come with many features that will allow you to improve your shipping efficiency while properly securing your pallets for transport.
Don't see your industry? Unsure which machine is right for your application? Give us a call or contact us, and one of our friendly experts will work with you to find the best solution.