Overview
SWS-0850-ASM LED Scale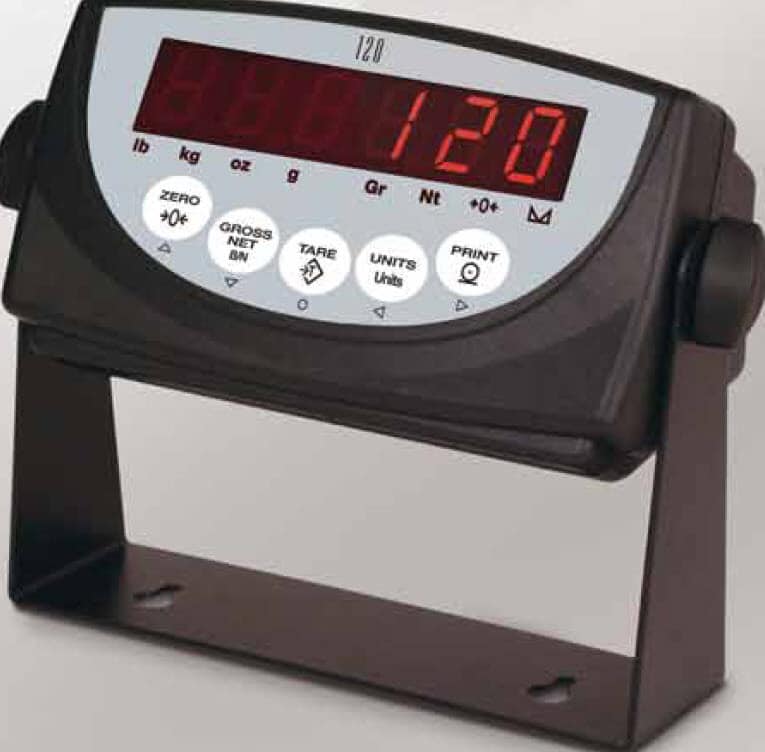 The SWS-0850-ASM model is a cost-effective and reliable solution for weighing pallet loads. It drives up to four 350Ω load cells, and the integrated three-stage digital filtering helps ensure accurate weight data.
The scale comes with a five-button tactical front page coupled with an LED display that's easy to read. The two independent communication ports allow for printer and EDP programmability. One of the ports is full-duplex, and the other is unidirectional or active 20 mA current loop.
SWS-0850-ASM Specs
Standard features include:
LED display, 0.8in (20.3mm) six-digit, seven-segment
Standardized EDP command sets
Programmable ticket format up to two 180-character printout
Configurable analog to digital measurement rate
Primary/secondary units configuration: lb, kg, ounces, grams
Five-button operation
Power for four 350ohm load cells
Full front-panel digital calibration and configuration
Three-stage digital filtering
Tilt stand
Time and date (volatile)
Consecutive transaction numbering
Scale Options
Remote displays -clearly display the weight information visible up to 150 ft. away
Upgraded displays available depending on requirements
Separate indicator stands
Click here to check out the SWS-850-ASM technical manual.
SWS-PRN-DT4X Barcode Label Printer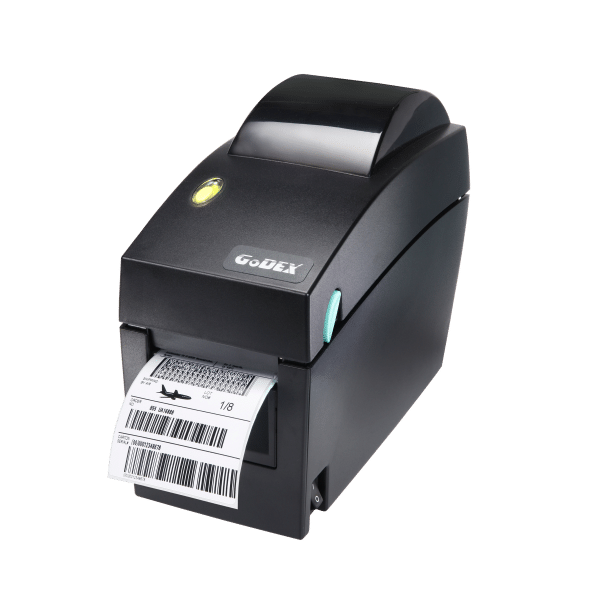 Our optional barcode label printer will save time and improve packing and shipping operational efficiencies. Compact, rugged, and lightweight, it supports multiple communication ports and has 16MB SDRAM and a 4MG Flash memory that includes 2MB of user-available memory.
Print speed: Up to 7″/177 mm per second
Supports Ethernet, Serial, and USB ports
Enhanced label feeding mechanism and instant label detection
Free GoLabel label design software
You can print the following information:
Gross Weight
Net Weight
Time/Date
Tare Weight*
Consecutive Numbering* 
Barcode* 
QR Code* 
Company Logo* 
Custom Text*
*Requires additional programming
Click here for the full specs of the optional barcode label printer.
Advanced Scale Applications
If your packing and shipping operations require more advanced scale applications, Handle It can supply you with one of several alternative Rice Lake Indicators. We will provide the custom software and programming and deliver a turn-key system. 
The scale is separate from the machine controls, and we can put any type of scale on any one of our stretch wrapper machine models. Contact us today for more information.
Available Scale and Pallet Wrapper Configurations
We can install built-in scales and label printers on most of our semi or fully automatic stretch wrap machines. You can also add an optional loading ramp for hand pallet jacks (SWM-SA-STDRMP) to each of the models listed. Below is a list of the stretch wrap machine with scale models:
| Machine Types |   | Pallet Wrapper Model Number | Scale Part Number | Optional 4″ Label Printer  |
| --- | --- | --- | --- | --- |
| Entry Level Semi-Auto max 35 loads per day | | | SWS-0850-ASM | SWS-PRN-DT4X |
| Mid Level Semi-Auto max 100 loads per day | | | SWS-0850-ASM | SWS-PRN-DT4X |
| Heavy duty Semi-Auto max 300 loads per day | | | SWS-1100-ASM | SWS-PRN-DT4X |
| Fully Automatic max 300 loads per day | | | SWS-1100-ASM | SWS-PRN-DT4X |
Specifications
Quality
Designed and manufactured in Europe
Final assembly, testing, and programming in Milwaukee, Wi
ISO 9000 certification
CE compliant
Utilize high quality components
We test and pre-program every machine prior to shipment