Pallet Wrapper Applications
Handle It pallet wrappers help improve the efficiency of your packaging operations while reducing labor costs. Handle It has a fully automatic, semi-automatic or mobile robotic pallet wrapper for your application, no matter your industry or niche. It's important to understand how your volume and type of wrapping required will impact which machine and budget are needed for your specific application.
Bottles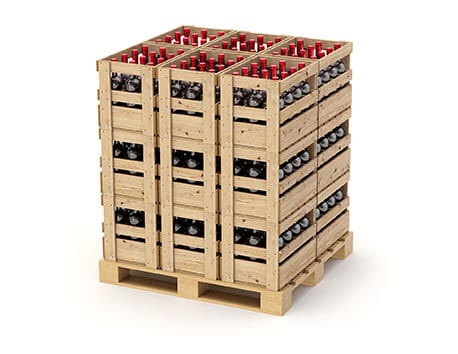 Bottles can come crashing to the ground if the pallet slightly shifts its center of balance when in transit. Wrapping the pallets helps ensure a tight and secure wrap that prevents this domino-like effect from occurring
Electrical Cabinets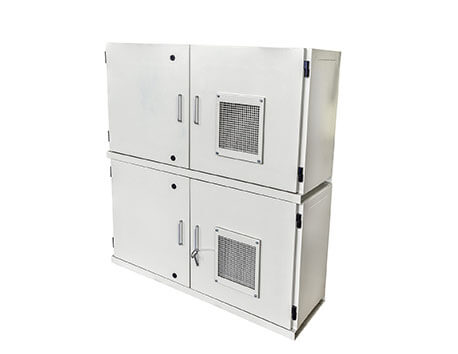 Wrapping your electrical cabinets properly will help ensure a secure load while preventing moisture from damaging sensitive electrical components.
Plastic Components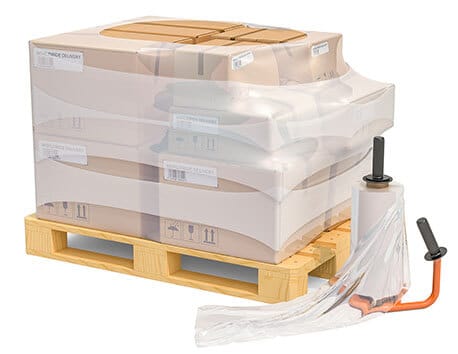 Plastic components are prone to shipping damage resulting from an improperly wrapped pallet. With a Handle It pallet wrapper, you can adjust the wrap parameters to ensure proper tension and a secure load.
Construction and Industrial Related Products and Parts
Steel Castings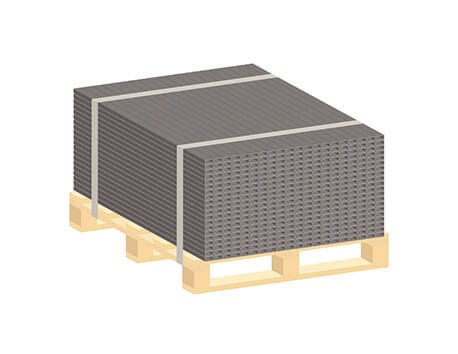 Keeping your steel castings free from defects doesn't stop at the casting and QA processes—a properly shrink-wrapped pallet can help prevent dings, scratches, and damage during transport.
Pre-Cast Concrete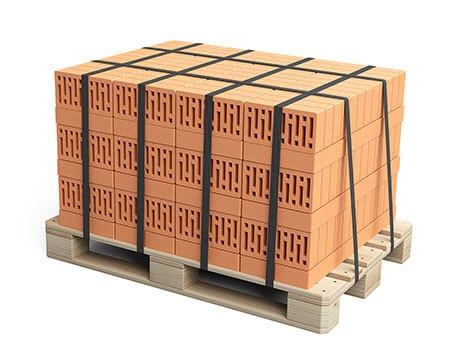 Despite its strength, pre-cast concrete is highly susceptible to chips and cracks. Wrap the pallet securely with a Handle It stretch wrapper to prevent damage from occurring.
Dark/black-colored products (tires, black powder-coated products)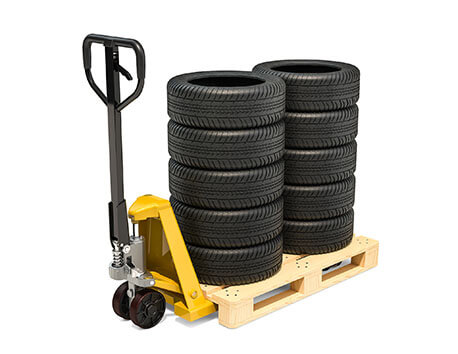 If you need to wrap dark or black-colored products, such as tires or black powder-coated pieces, you may need to upgrade the photosensor of your pallet wrapper so that it can properly "see" the load.
Fabricated Metal Parts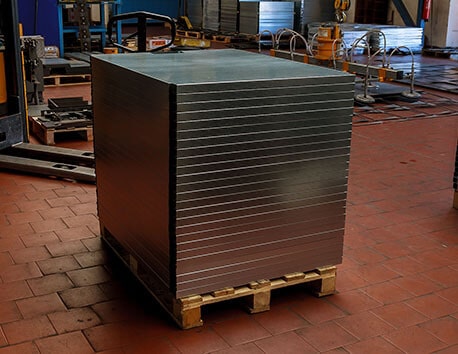 Maximizing load containment is critical to shipping fabricated parts. A fully or semi-automatic pallet wrapper from Handle It will securely and consistently wrap pallets of fabricated metal parts.
Replacement Parts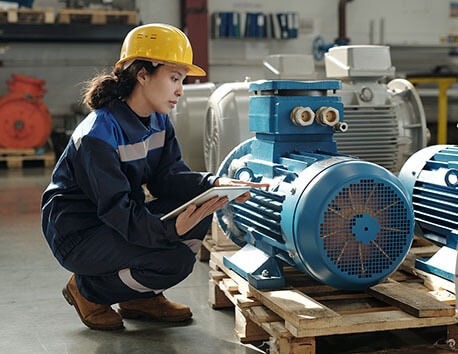 Replacement parts come in many different sizes and shapes—A pallet wrapper from Handle It will help ensure a consistent and secure wrap regardless of box or item shape.
Wire Spools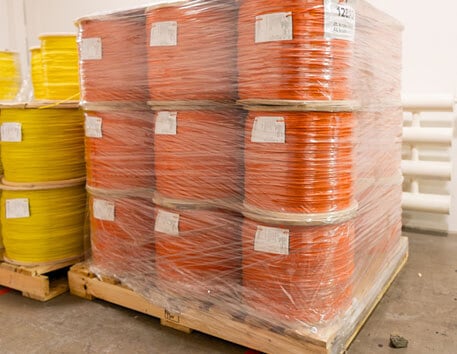 Spools of wire can become a deadly and dangerous hazard if they fall off the pallet during transport. Wrapping pallets of wire spools will help keep them securely on the pallet.
Large, Unstable and Sensitive Materials
Oversized Pallets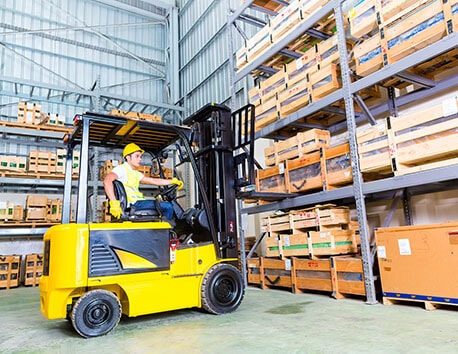 A mobile wrapping machine can drive around the pallet putting no limits on pallet size. Options on turntable style machines include a larger turntable and an extended frame giving you more clearance to wrap larger pallets.
Unstable loads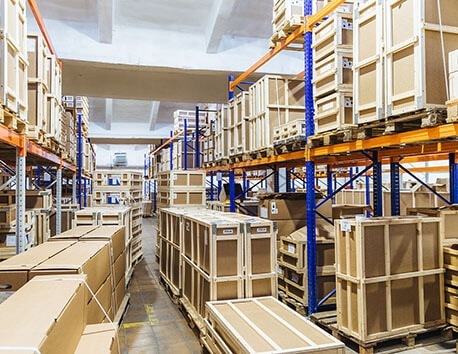 A rotary arm pallet wrapper or top press plate on a turntable will help stabilize the load for wrapping.
Sensitive and Information Storage Materials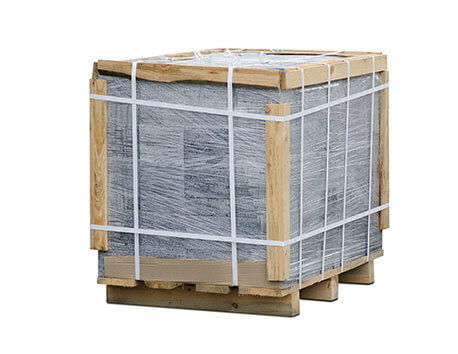 Keep prying eyes away from sensitive information such as papers, banker's boxes, and digital media with a secure shrink wrap. You can also use black film to mask the contents of the pallet.
Applications that Require a More Custom Solution
The applications below require more engineering to determine the appropriate machine and accessories to enable an effective wrapping solution.
Cold Transport and Storage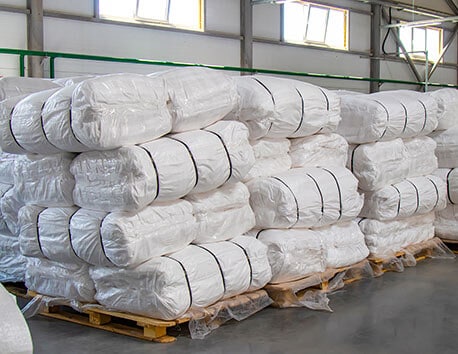 Insulated pallet covers alone are not enough to keep pharmaceuticals and other perishable products at a safe temperature when in transit. A pallet wrapper will help ensure a safe and secure wrap every single time.
Transporting Food That Requires Cooling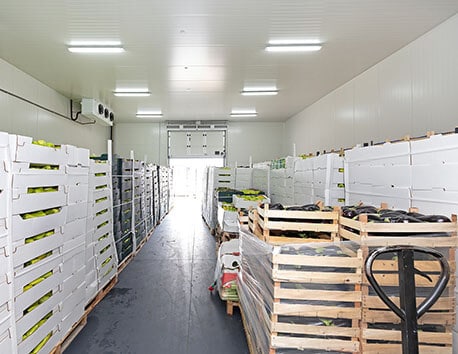 Wrapping pallets of perishable foodstuffs helps keep them cool while lowering the moisture content levels. You can slit the stretch wrap in key areas to improve airflow further or use a special ventilated film.
Doors & Windows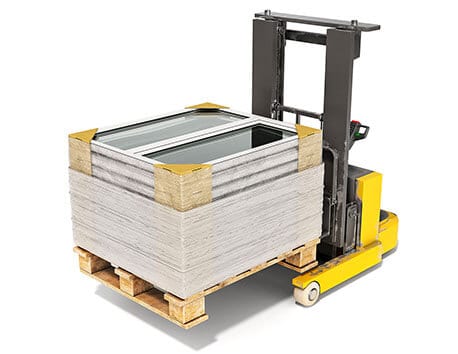 Doors and windows are highly susceptible to scratches when in transport. Wrap your pallets securely with a fully or semi-automatic pallet wrapper and prevent in-transit damage from occurring. You can also add a special clamp that stabilizes the doors, so they don't topple over.
Pallet Wrappers to Match Your Application
Handle It has a wide range of fully automatic, semi-automatic and mobile robotic pallet wrappers that come with many features that will allow you to improve your shipping efficiency while properly securing your pallets for transport.
Don't see your industry? Unsure which machine is right for your application? Give us a call or contact us, and one of our friendly experts will work with you to find the best solution.