Stretch Wrapping Boxes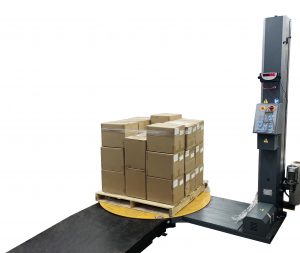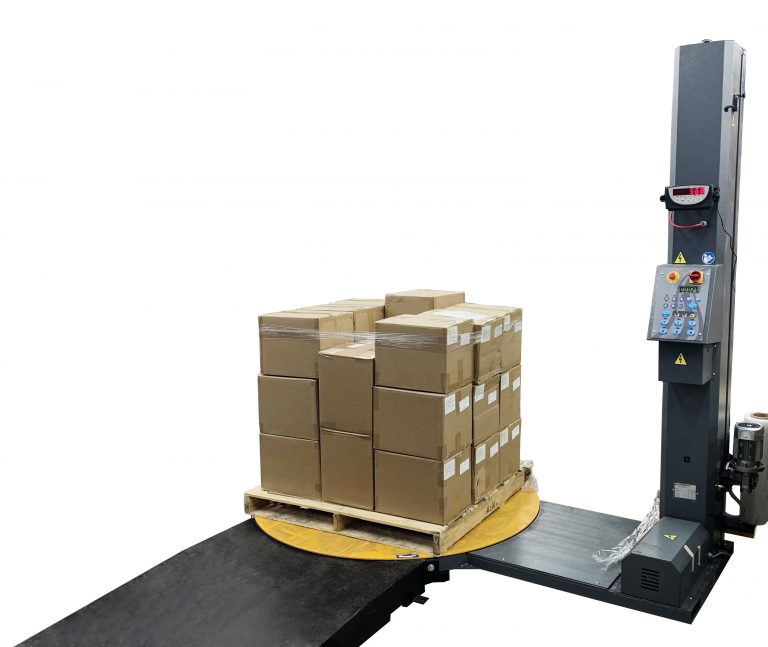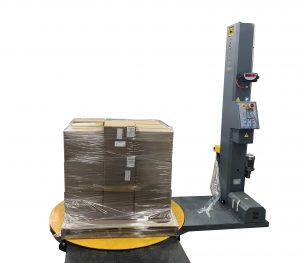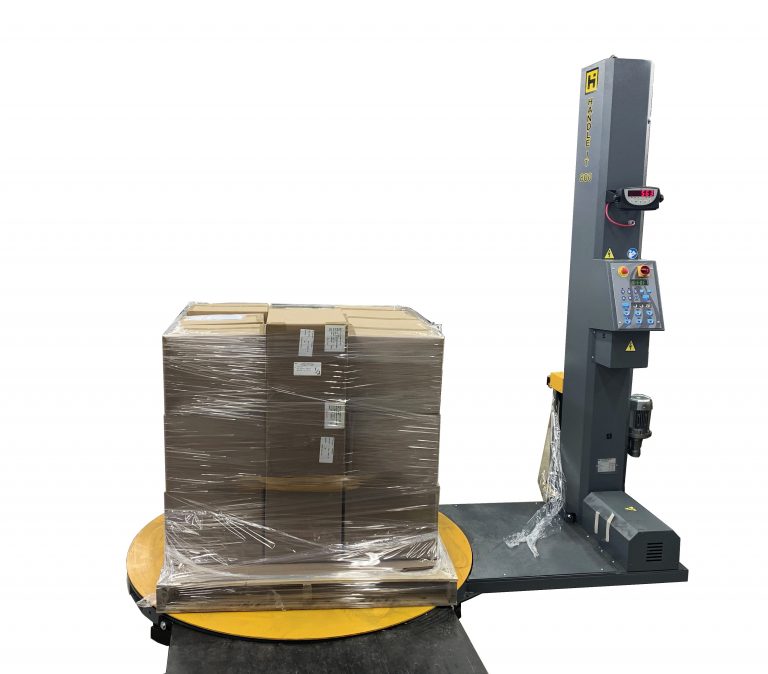 It's challenging to consistently and securely wrap pallets of individual boxes by hand. Fatigue, human error, and the nature of oversized or irregular boxes can all lead to damaged or lost goods. Shrink wrapping machines from Handle It make it easy to wrap boxes of all shapes and sizes.
Our fully and semi-automatic stretch wrappers offer a wide range of features, such as:
32 custom wrap cycles
Easy-to-use controls
250% power pre-stretch
Ability to wrap up to 300 loads per day
118″ maximum load wrap height
Rack and pinion carriage drive
Pro Tips
Here are several Pro Tips that will help you optimize plastic wrapping boxes for transport.
A standard load of boxes that weighs less than 2,000lbs shouldn't need more than ~3 revolutions for the top and bottom wrap settings.  
Perform an initial test wrapping to ensure how fast (or slow) you need to go for subsequent pallets.
Extra top revolutions can help provide more strength for unstable or top-heavy loads.
Once you're finished wrapping, double-check the bottom wrap to ensure it's securely attached to the pallet.
Unless you have fragile boxes, try initially setting the tension point at 20%. Over time, you'll get a better sense of how to optimize the wrapping cycle to optimize shrink wrap usage.
RELATED INDUSTRIES
The below industries all use boxes of various shapes and sizes that can be more efficiently and securely wrapped with a Handle It semi or fully-automatic shrink wrap machine.
Global conglomerates, start-up brands, grocery suppliers, and local food banks all use boxes and can benefit from a pallet wrapper.
Pallet wrappers can help commercial farms, marijuana farms, urban farms, and other agricultural concerns safely get their perishable boxed products to the market or distribution centers.
Improve efficiencies, reduce damage, and allow boxed consumer packaged goods to quickly get to their intended destination with a fully automatic pallet wrapper from Handle It.
Pallet wrappers can help manufacturing companies of all sizes wrap boxed products and materials while reducing the chances of damage during transport.
Pharmaceutical products are fragile in nature—semi and fully automatic pallet wrappers help ensure that boxes stay securely on the pallet until they reach their final destination.
Big box and other retail stores regularly get shipments from their warehouses. Pallet wrappers help cut down on product damage and prevent shrinkage that could otherwise occur with hand-wrapped pallets.
Bonded warehouses and other 3PL logistics facilities have a constant influx and outflow of pallets—many are hand-wrapped and almost falling apart. A semi or fully automatic pallet wrapper helps secure the boxed loads for land, sea, or air shipment.
HELPFUL RESOURCES
At Handle It, we're here to help you make a more informed buying decision with the following resources:
Accessories & Safety Essentials
Pallet Wrappers to Match Your Application
Handle It has a wide range of fully automatic, semi-automatic and mobile robotic pallet wrappers that come with many features that will allow you to improve your shipping efficiency while properly securing your pallets for transport.
Don't see your industry? Unsure which machine is right for your application? Give us a call or contact us, and one of our friendly experts will work with you to find the best solution.