Overview
Performance & Specifications
100 maximum average loads per day. If your average loads per day are over 20, we suggest our 850 PS machine due to the film savings the pre-stretch carriage on the 850PS provides.
93″ maximum load size diagonal
86″ maximum load wrap height -98″ extended height available.
4400lb maximum load weight capacity
Pallet wrapping turntable speed 3-13 RPM
59″ Turntable size
3/4 HP TEFC Turntable Drive Motor
110v standard plug
Machine size 93″L x 59″ W x 88″ H
​Printable product information sheet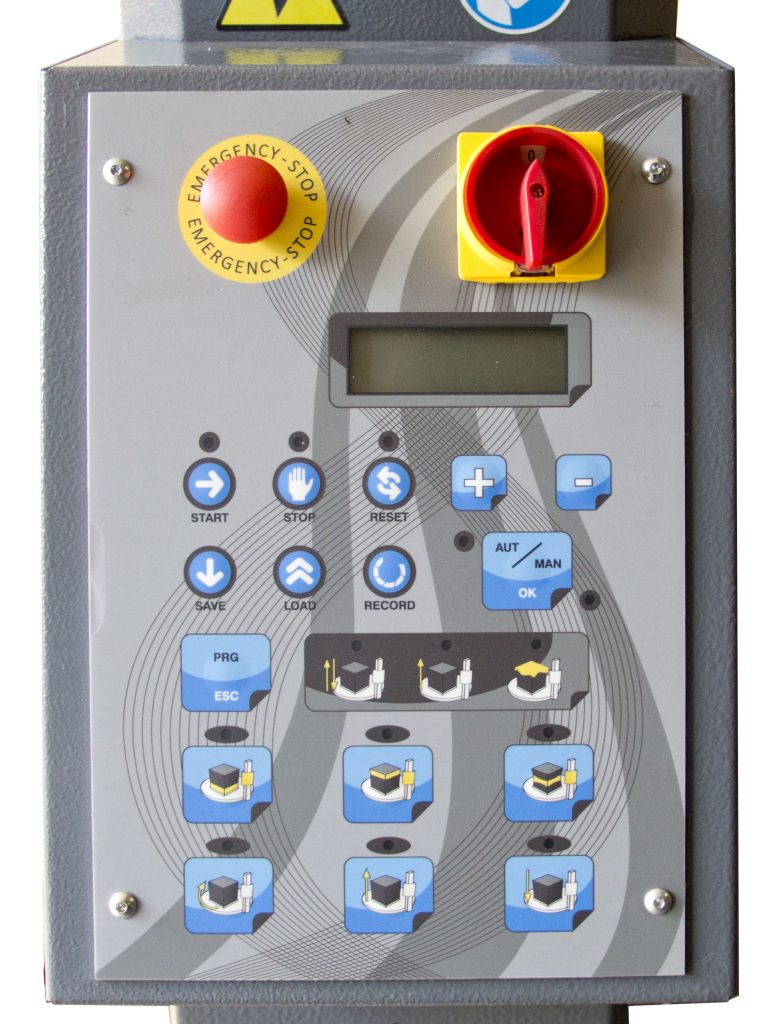 The integrated control board allows you to customize up to 18 wrap programs. Easily control speed, film tension, and wrap counts. Error code diagnosis makes troubleshooting fast and simple. It has all the features needed to improve your wrapping process.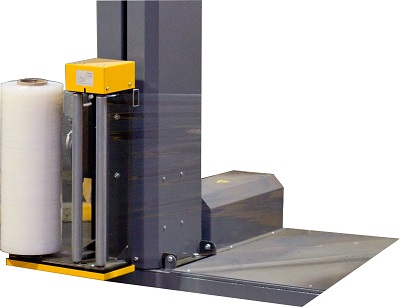 The film carriage has electromagnetic tension for precise film tension control. The photo-eye detects the pallet and allows the turn table stretch wrapper machine to wrap the whole pallet to secure your product while performing a wrap cycle.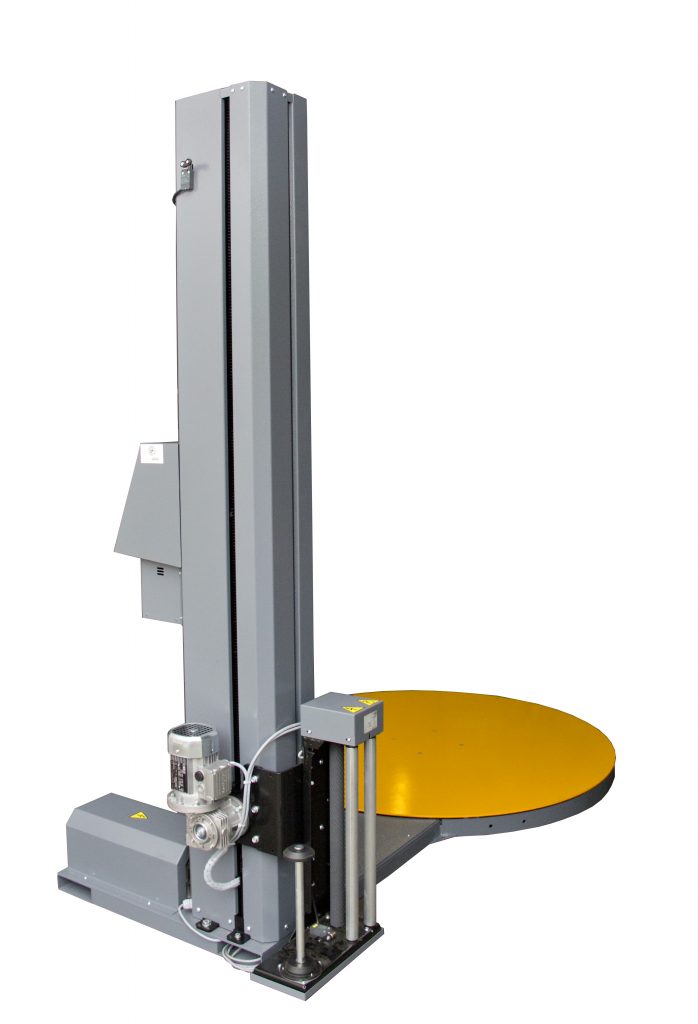 Maximum wrap heights of 86″ or 98″. The film carriage is driven by rack and pinion for added reliability. Regular 110v power plug.