There are a few essential things to consider when it comes to finding the right semi-automatic stretch wrap machine for your packaging facility. The number of features, benefits, and even the warranty will vary from manufacturer to manufacturer.
At Handle It, we often get asked about the main differences between our popular Model 800 versus the Uline Predator H-1020. Read on to learn more about the similarities and differences between these two semi-automatic pallet wrapping machines.
Handle It 800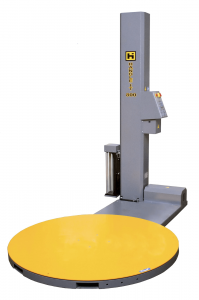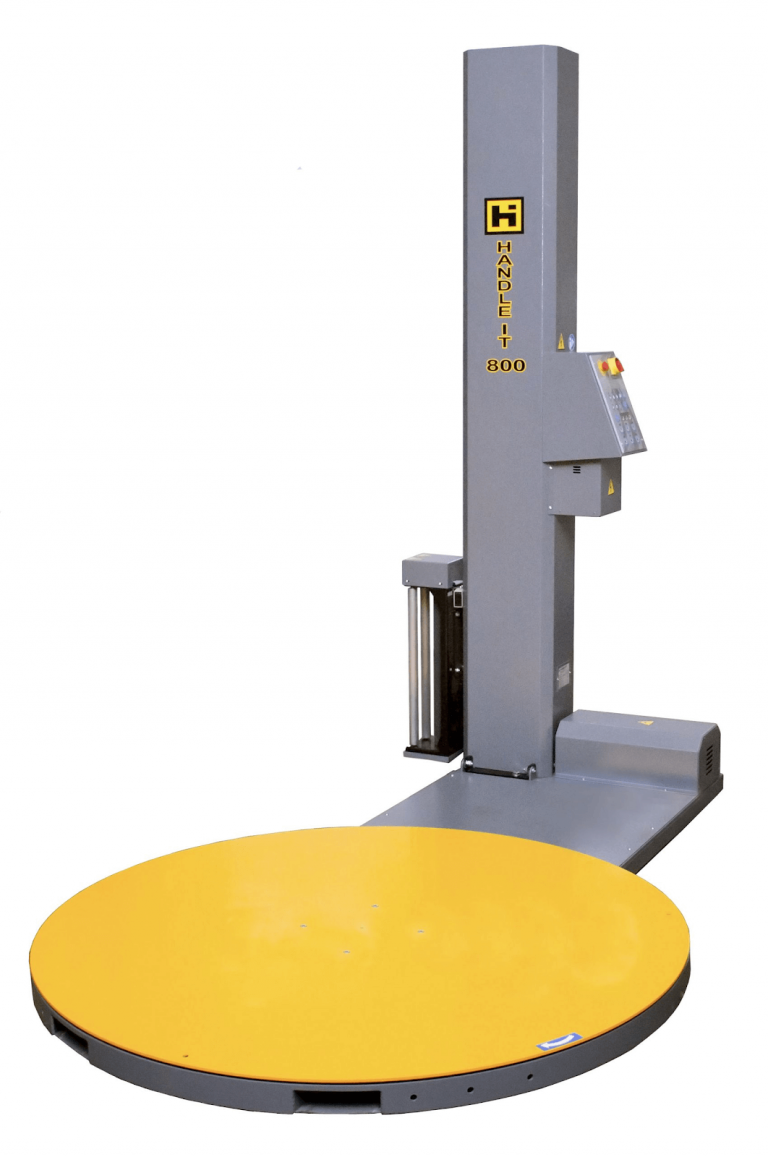 The Model 800 is a mid-level semi-automatic pallet wrapper that's ideal for wrapping up to 100 loads per day. It offers a wealth of features and benefits, such as:
18 customizable wrap programs
The user-friendly control panel allows for easy control of film tension, speed, and wrap counts.
86" max wrap height
Electronic film tension with up to 150% stretch (for 250% stretch, see our Model 850PS)
Options such as integrated scale, loading ramp, and top press.
3-year warranty
Compared to the Uline Predator H-1020, the Handle It 800 offers far more bang for your buck as operators can select up to 18 customizable wrap programs, and that allows your shipping department to wrap their loads more securely.
The optional integrated scale can help keep shipping costs under control while the rack and pinion drive offers improved reliability. We back this up with an impressive 3-year warranty and full-time tech support. The result is improved efficiencies and a more streamlined packaging operation.
Uline Predator H-1020
The Uline Predator is a basic mid-level model, can wrap upwards of 100 loads per day, and offers a 150% power stretch. However, that's where the similarities stop.
When it comes to protecting pallets from moisture, dust, and dirt, it's important to have the ability to customize a wrap cycle based on the unique size and shape of each pallet. The Uline Predator only comes with two wrap cycles. This limits the wrapping capabilities of this machine to only "spiral up and down" or "spiral up." The Predator's simple controls provide adequate functionality in many cases especially in lower volume environments.
When it comes to reliability, it's also important to look at the drive of the machine. The Uline Predator has a V-belt table drive which may have a higher probability of breaking due to the nature of belts, where the Model 800 uses a chain drive.
The Model 800 also utilizes a rack-and-pinion carriage drive system for vertical movement that can withstand the rigors of wrapping a large number of loads daily.
Comparison Chart
Specs
Handle It 800
Uline Predator H-1020
Load Capacity
4,400lbs
4,400lbs
Electronic Film Tension Control
Manual knob
Optional Equipment
Extended Max Wrapping Height 98″, loading ramp, integrated scale
Loading ramp
Playback Recordable Cycles
✓
Mechanical Tension Stretch
Up to 150%
Up to 150%
Photo Eye Delay
Electronic or Manual
Manual
Turntable Profile
Low
Low
Machine Dimensions (LxWxH)
93"x 59" x 88"
98 x 60 x 91″
Warranty
3 years
2 years (limited to replacement of damaged/defective parts)
The Handle It Model 800 Advantage
The Handle It Model 800 offers far more value and features than the basic Uline Predator H-1020 model and will allow you to improve efficiencies and streamline your packaging operations.
The 86" wrap height and optional 98″ extended height means that you can wrap taller loads safely while the 18 customizable wrap cycles will allow your shipping department to tackle any size load that comes their way.
The Model 800 enables more flexibility with the E-Brake for electronic film tension control vs the manual knob on the Predator.
Handle It's extensive dealer network can provide service for the 800 machine as well.
While comparatively priced at around $6,000, the Model 800 provides more value and capability than the Uline model.
Check out our line of fully automatic and semi-automatic turntable stretch wrappers, or contact one of our friendly experts to learn more.
BACK