Hand-wrapping pallets is an incredibly laborious and time-consuming process. Human error, wasted shrink wrap, and improperly wrapped loads can drive up shipping costs considerably.
A pre-stretch semi-automatic wrap machine can help automate the entire wrapping process while decreasing costs. The pre-stretch feature serves to maximize the number of loads you can wrap while significantly reducing film waste.
Read on to learn more about how much money you can save with a pre-stretch semi-automatic pallet wrapping machine.
What is Pre-Stretch Technology?
Pre-stretch wrapping machines utilize multiple rollers that are situated on a carriage. The shrink wrap film is fed through the rubberized rollers, which spin at two different speeds as the pallet spins on the turntable. When the wrap cycle starts, the film gets stretched at up to 250% of its original length. This dramatically decreases the amount of material needed to wrap the load.
The cost savings can add up quickly. Typically, the money saved by stretching the film can pay off a brand new machine within one year. However, the benefits don't stop there. As the film gets stretched to its limit, it becomes much stronger. Due to the nature of the film, it has "memory," which causes it to shrink back to the load, thereby increasing holding power and resulting in a much more secure wrap.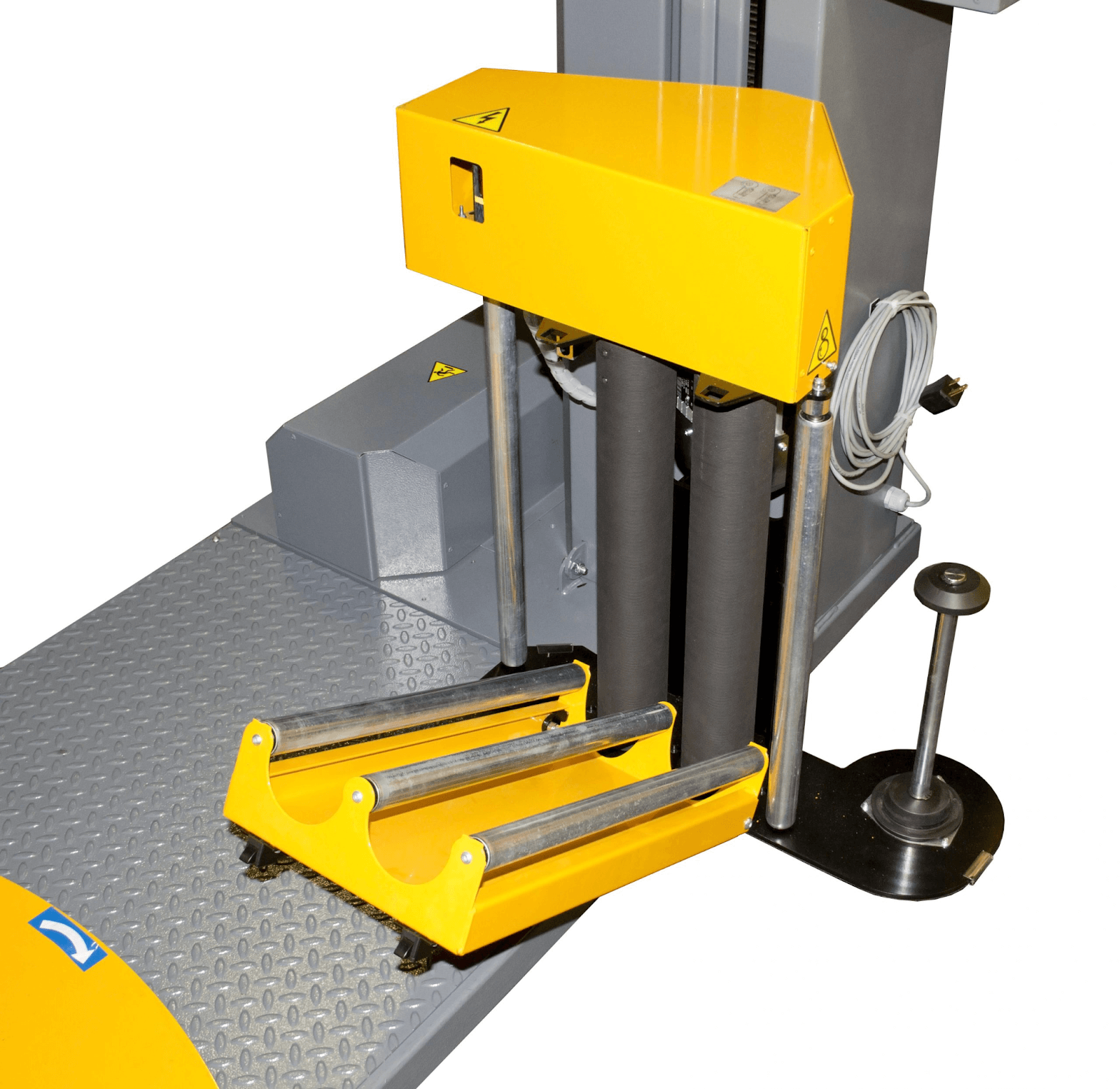 Film Cost Savings Pre-Stretch vs. Non-Pre-Stretch
The pre-stretch feature on a semi-automatic pallet wrapping machine comes at an additional cost over one without it. However, the increased film savings can pay for the pre-stretch feature in as little as four to six months.
Handle It's pre-stretch machines can use 80+ gauge 20″ wide machine grade film. The most common length is 5000' per roll. You can use thinner film for the non-pre-stretch film, but it is mainly dictated by what product you are wrapping. The general idea is you want to use the thinnest film possible with a low occurrence of tearing.
The below table lists the approximate film savings per year and the ROI of a power pre-stretch machine versus one without.
Pre-Stretch Machine vs. Non-Pre-Stretch machine
Film Roll Length & Avg. Cost
Pallets Wrapped Per Day
Film Savings Per Year
Payoff on the machine (1)
Payoff power pre-stretch upgrade cost (months)
5000' @ $57.00 per roll
20
$5,200
21 months
6 months
30
$7,800
14 months
4 months
50
$13,000
8 months
2 months
100
$26,000
4 months
1 month
(1) Comparing model 800 vs 850PS
Reduced Worker Injuries
One of the most overlooked cost-saving aspects of semi-automatic stretch wrap machines is the decrease in worker injuries. The more pallets your workers wrap by hand daily, the greater the chances of sustaining injuries that range from falling loads to carpal tunnel syndrome.
Warehouse workers have the highest rate of injury incidents when their daily job requires bending or lifting heavy objects. On average, a single shrink wrap roll can weigh around 20lbs, and the worker must manipulate it up and down by hand. A pallet wrapping machine, on the other hand, requires very little human intervention.
Increased Productivity
Productivity is also significantly increased when using a semi-automatic stretch wrap machine. Depending on the model you select, the worker simply needs to load the pallet onto the turntable via a forklift or pallet jack, then push a button on the control panel for the chosen cycle to begin.
The time it takes for the machine to perfectly wrap a pallet is much less than performing the same job by hand—and unlike manual labor, you get consistent results time and time again.
Labor Cost Savings Per Year
If your shipping department wraps ten or more pallets per day, you could save a significant amount of money by using a semi-automatic stretch wrap machine, as shown by the table below:
Pallets Wrapped Per Day
Annual Labor Cost Savings vs. Hand Wrapping
*The above cost savings chart does not take into account the amount of money lost annually due to damaged products from pallets that have been improperly wrapped by hand.
Which Pre-Stretch Semi-Automatic Wrapper is Right For You?
Handle It offers three different types of semi-automatic pre-stretch wrappers, each with the 250% power pre-stretch feature and the ability to wrap anywhere from 100 to 300 pallets per day:
Model 850PS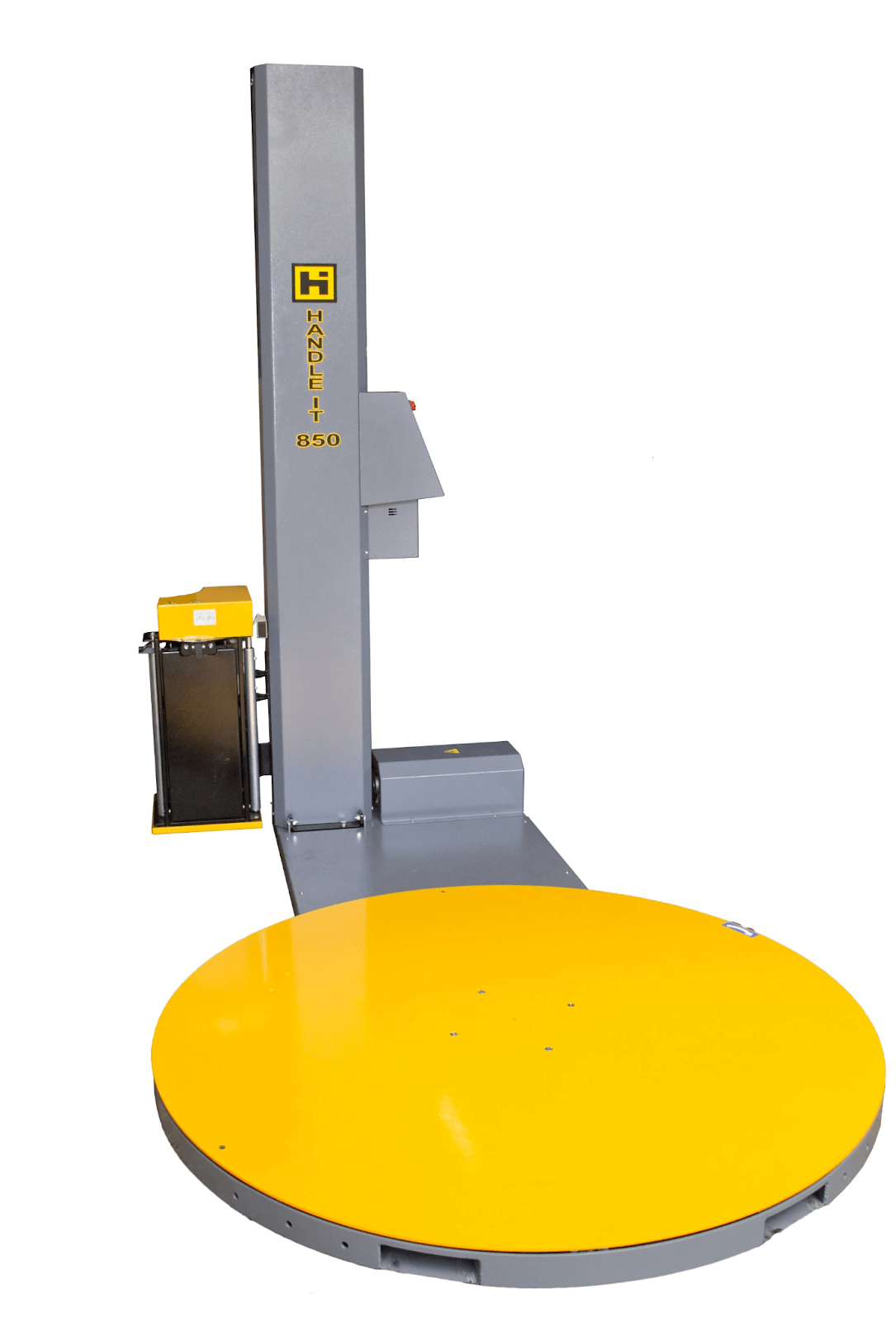 The Model 850PS is ideal for wrapping up to 100 pallets per day. In addition to the 250% power pre-stretch, it also comes with an 86" max wrap height, electronic film tension, and a user-friendly control panel.
Model 1100AC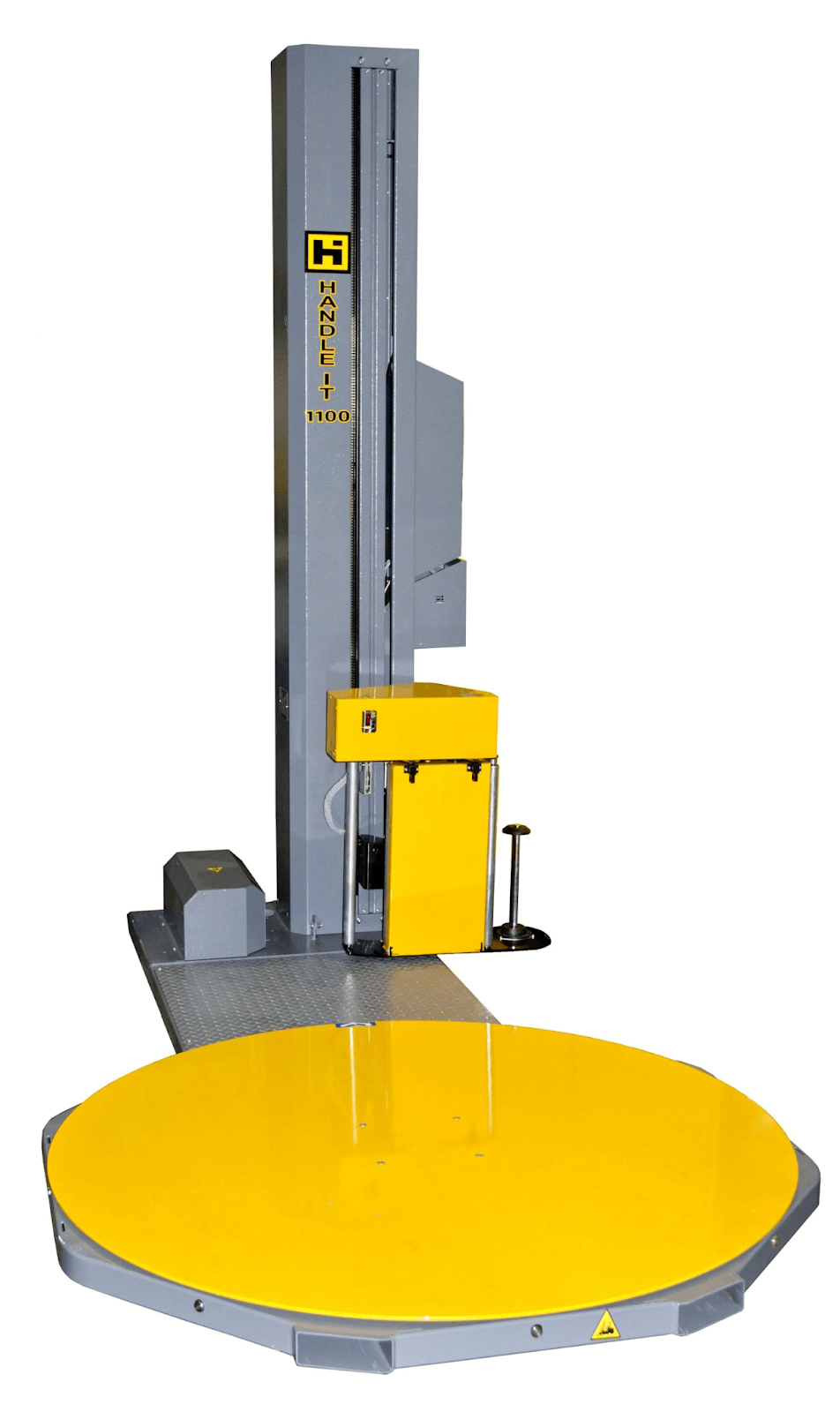 The Model 1100AC can wrap up to 300 pallets per day. The 250% power pre-stretch feature is standard, and the machine comes with a wealth of features designed to help improve efficiency.
Model 1200UL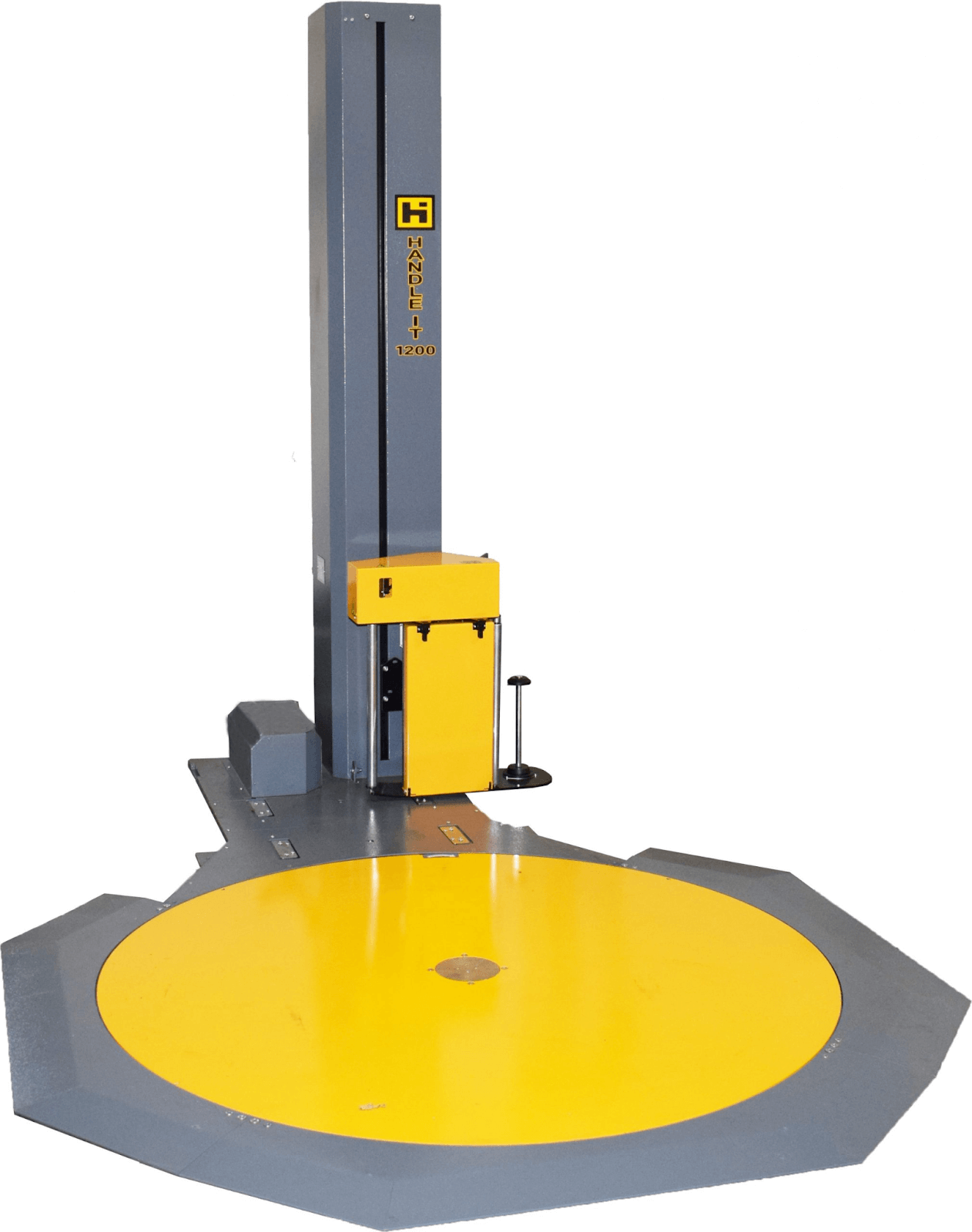 The Handle It Model 1200UL is ideal for shipping departments limited on floor space. The ultra-low ramp allows for both forklift and pallet jack loading. Wrap up to 200 pallets per day, and the 250% power pre-stretch feature can lower your shrink wrap usage by up to 50%!
Save Time and Money with a Semi-Automatic Stretch Wrap Machine
The power pre-stretch feature allows for significant monetary savings that can pay for the machine over time. Reduced labor costs and decreased spilled loads make a pre-stretch semi-automatic pallet wrapper from Handle It a must-have for any shipping operation.
Contact one of our experts to learn more.
BACK