800 vs 850PS: Comparing Semi-Automatic Stretch Wrap Machines
The 800 and 850PS semi-auto stretch wrap machines offer a wide range of benefits that provide superior functionality, efficiency, and flexibility when it comes to wrapping your pallets. The user-friendly control panel will enable your workers to wrap an average of 100 max loads per day. 
An automatic or manual cycle provides for the creation of 18 customizable wrap programs that users can save for future use. The recordable program feature allows for up to 99 pre-programmed steps in a single cycle, thereby making it highly customizable for any pallet wrap situation.
Model 800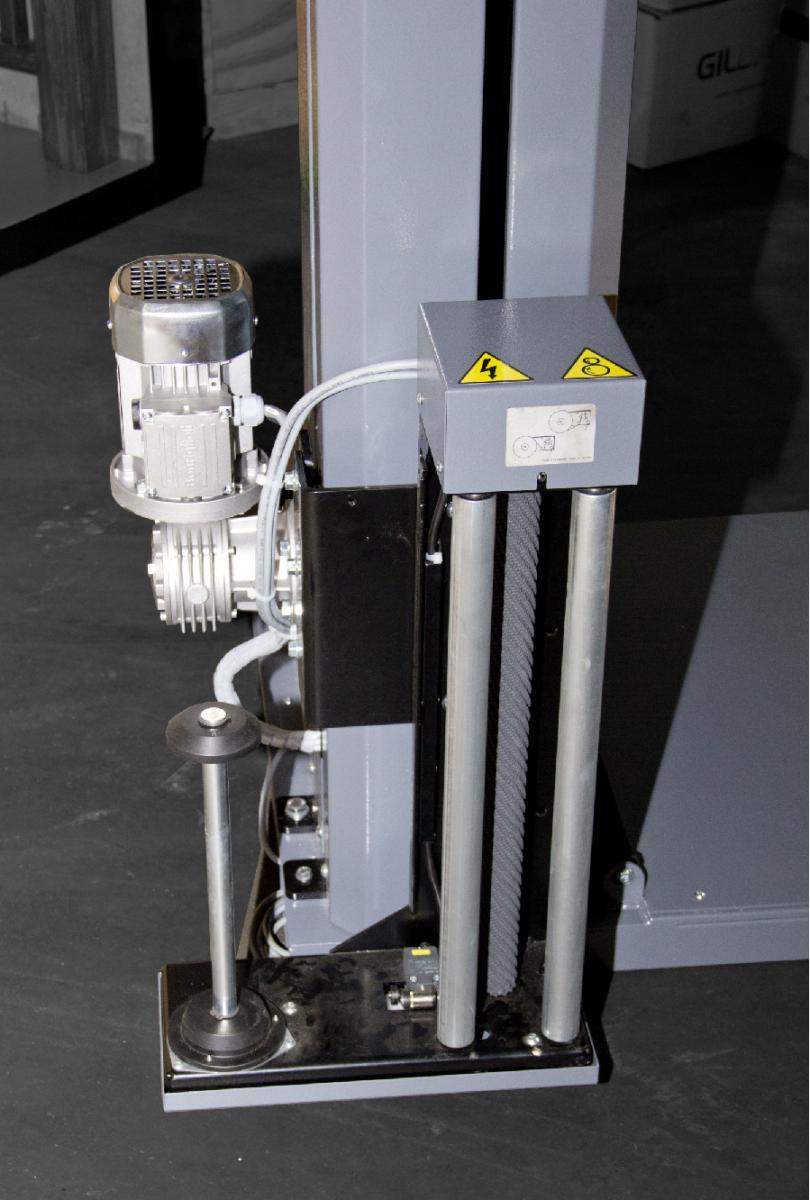 Model 850 PS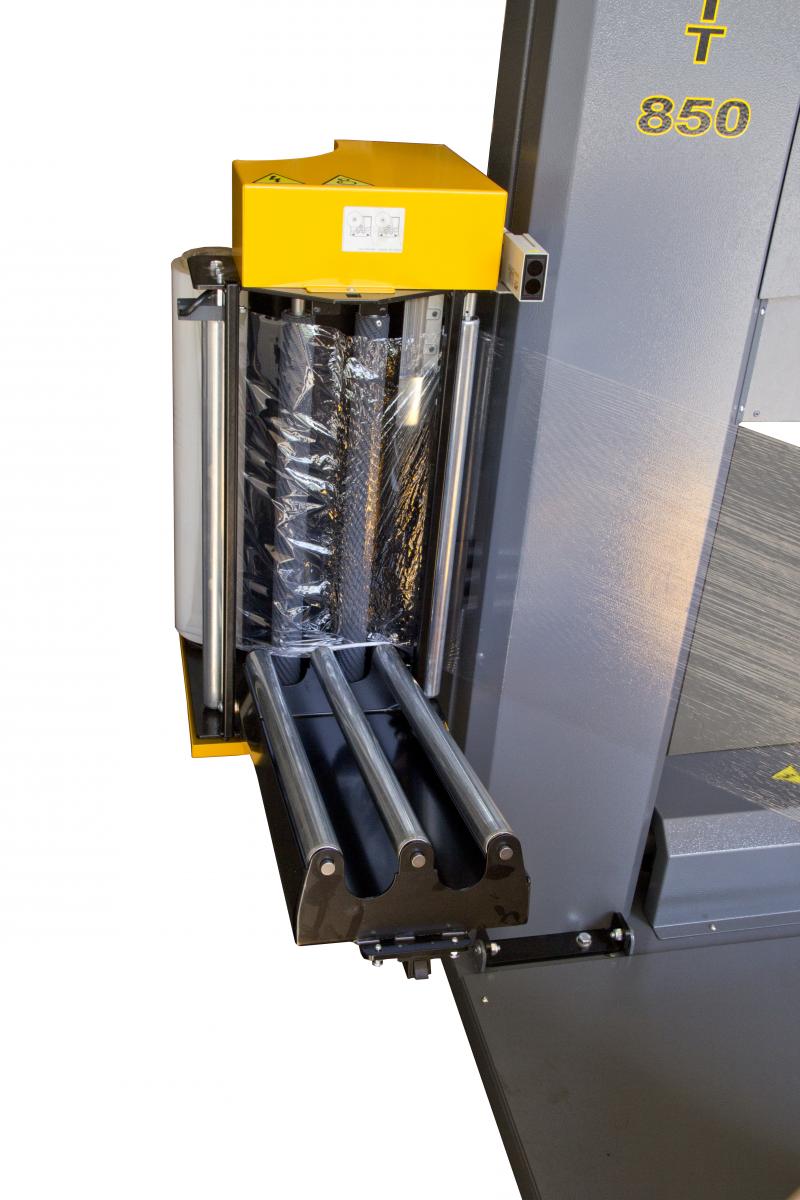 Specs & Performance
Both machines share the same specifications and similar performance:
Model #
800
850PS
Load Capacity
4400lbs
4400lbs
Max Average Loads Per Day
100
100
Machine Dimensions
93"x 59"x 88"
93"x 59"x 88"
Max Wrap Height
86"
86"
Extended Mast Wrap Height
98"
98"
# Of Cycle Parameters
6
6
# Of User Saved Cycle Programs
9 regular & 9 recordable
Photo Eye
Yes
Yes
Electronic Film Tension Control
Yes
Yes
Custom Top & Bottom Wraps
Yes
Yes
Rack & Pinion Carriage Drive
Yes
Yes
Power Pre-Stretch
Not Available
250%
The main difference between the two machines is the ability of the 850PS to perform a 250% Power Pre-Stretch. This means that it uses up to 60% less stretch wrap than the 800 model. That translates to substantial cost savings over a short period of time.
Film Cost Savings with the 850PS Model
The 850PS Model uses electrically-controlled rollers that stretch the film up to 250% before leaving the carriage. This helps lower the overall cost of packaging and increases film efficiency. 
The below table shows the approximate film savings per year and the ROI of the 850PS power pre-stretch carriage unit. As you can see, the savings quickly add up and justify the price difference from the 800 model.
850PS ROI vs. 800 (non pre-stretch machine)
Film Roll Length & Avg. Cost
Pallets Wrapped Per Day
Film Savings
Per Year
Payoff on the machine
Payoff power pre-stretch upgrade cost (months)
5000' @ $57.00 per roll
20
$5,200
19
6 months
30
$7,800
13
4 months
50
$13,000
7
2 months
100
$26,000
4
1 month
Low-Profile Semi-Automatic Stretch Wrap Machines
The Handle It® 800 and 850PS semi-auto pallet wrap machines offer top-of-the-line functionality and will help improve efficiencies and streamline your packaging processes. They're an ideal choice if you're looking for an efficient stretch wrap machine that's capable of wrapping medium-to-high volumes of pallets every day.
Contact one of our experts to learn more.
BACK