What is the Application for a Scissor Lift Table?
What is the Application for a Scissor Lift Table?
Scissor lift tables increase productivity while also keeping employees safe from injuries. Repetitive motion injuries are consistently among the top 10 workplace injuries year after year. Continuous heavy lifting or bending can lead to thousands of dollars in workers' compensation claims and lost production time. Minimize the risks to workers' health through investment in ergonomic equipment, such as scissor lift tables. Scissor lift tables are generally available in a variety of sizes and capacities in both hydraulic and pneumatic options. Hydraulic options power requirements typically vary from 120-volt single phase to 460-volt 3 phase.
Productivity will be increased exponentially by enabling a minimal number of workers to lift and position heavy objects and machinery.
Risk of injury will be reduced by minimizing the amount of bending and lifting workers will have to do. 
Lift tables installed in a work space enable workers to adjust the height of a project for better precision, quality, and more timely production. 
​Assembly of a scissor lift table while using a scissor lift to allow installer to work at an ergonomic height. 
​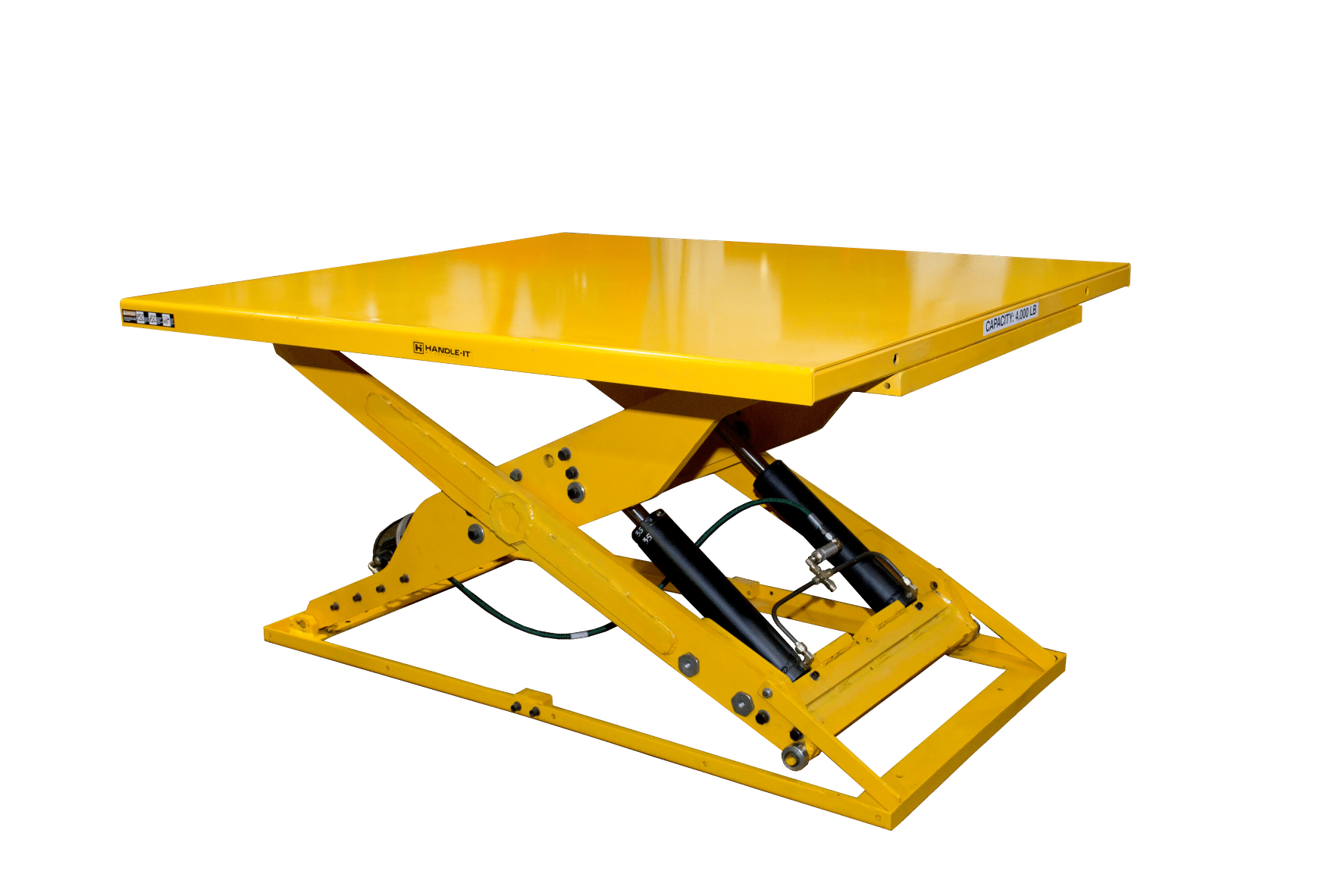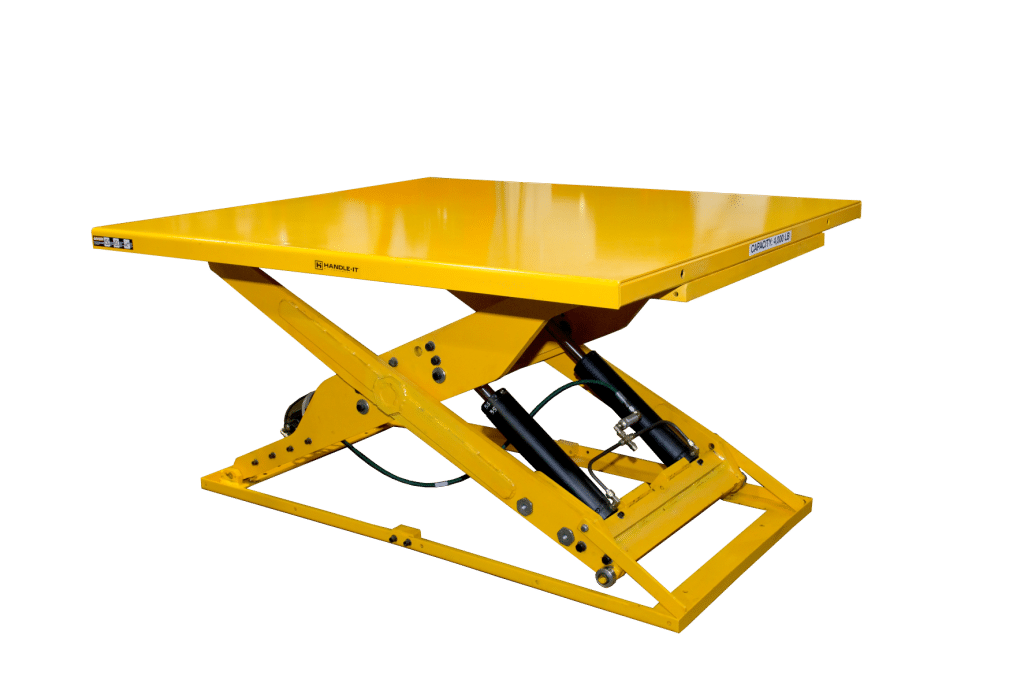 BACK