The game changer: 1200UL ultra low profile pallet wrapper. The easiest to load and unload machine on the market!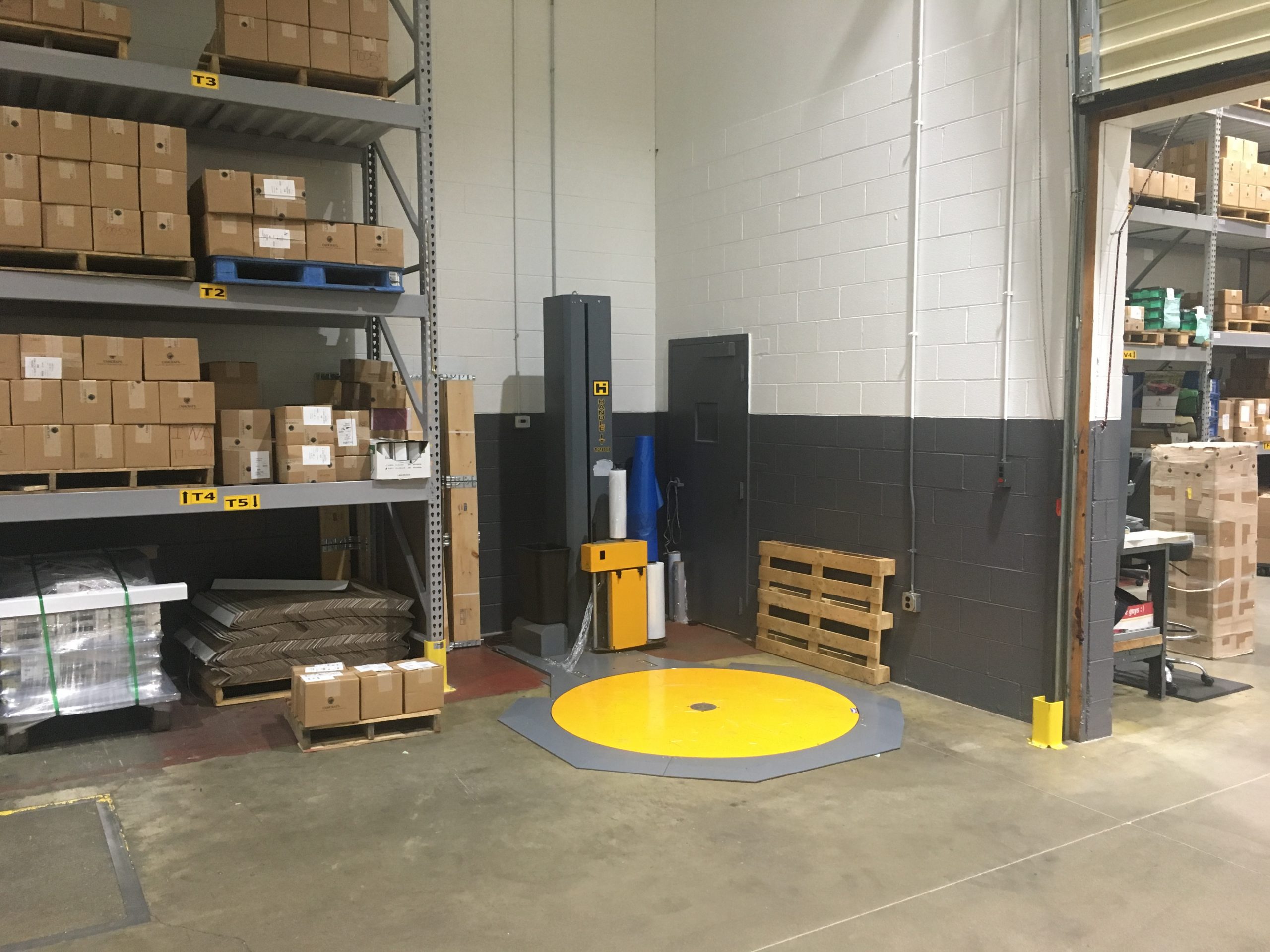 The easiest machine to load on the market. The patented ultra low profile turntable: Model 1200UL.
At first glance the difference is subtle. The 1200UL looks similar to our other pallet wrapping machines but as soon as you see it everyone says the same thing. "Wow, that is the lowest turntable I've ever seen." Indeed it is the lowest turntable height available on the market. It measures under 3/4″ tall and comes with an ultra slim 8″ ring ramp so the operators can load and unload on all three sides.
There are three main benefits to the ultra low turntable design. The first is the ease of loading and unloading with manual equipment. Whether you are using hand pallet jacks or electric walk behinds the transition from floor to turntable is barely noticeable. This is a vast improvement over the normal loading ramps that are typically five feet or even eight feet long. Those require far more effort to push up and you run the risk of dumping your load or running off the ramp all together. Worker efficiency is improved with the ease of loading the ultra low. The second benefit is space savings. Without the long loading ramps the machine occupies a smaller foot print. Space is a critical resource in today's warehouse environment and every square foot counts. When you are able to reduce space needed for equipment and improve your efficiency the upside is obvious. The third benefit is turntable drive system reliability. Typical turntable designs are either chain or belt driven. They require maintenance and repair over the life cycle of the machine. The 1200UL has a patented gear driven design. This results in a smooth and reliable system, requiring very little maintenance and more up time.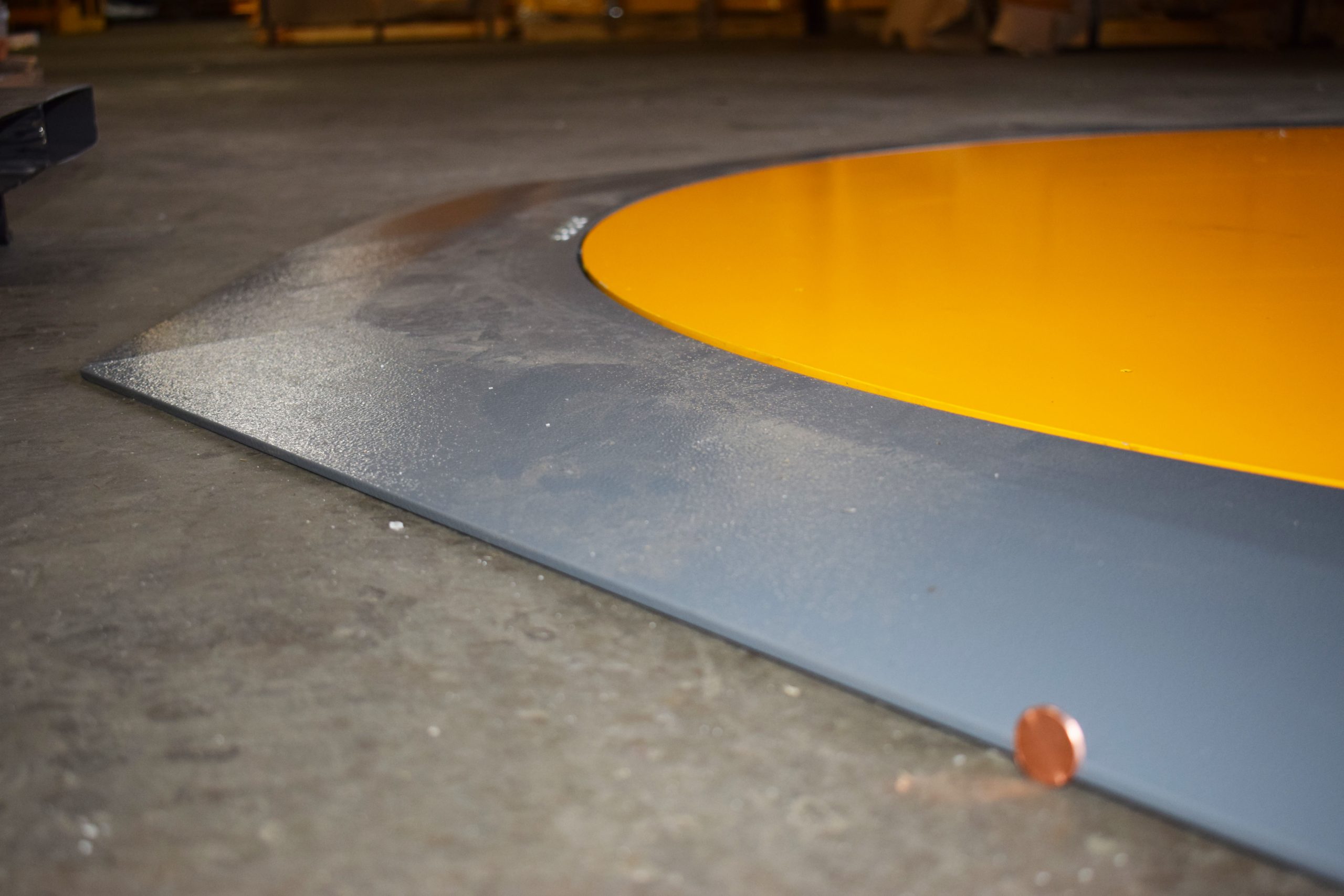 The 8″ ring ramp allows for loading on all three sides. Smoothly roll pallets on and off the turntable with minimal effort.
BACK