When it comes time to choose a semi-automatic stretch wrap machine, there are several comparable models on the market. We often get asked how does the Handle It 1100 stack up to the following competitors:
All four machines work well for heavy-duty applications, wherein you need to wrap large numbers of pallets daily. A standard power pre-stretch feature offers substantial film cost savings while an optional wrap height extension enables each machine to cover much taller loads.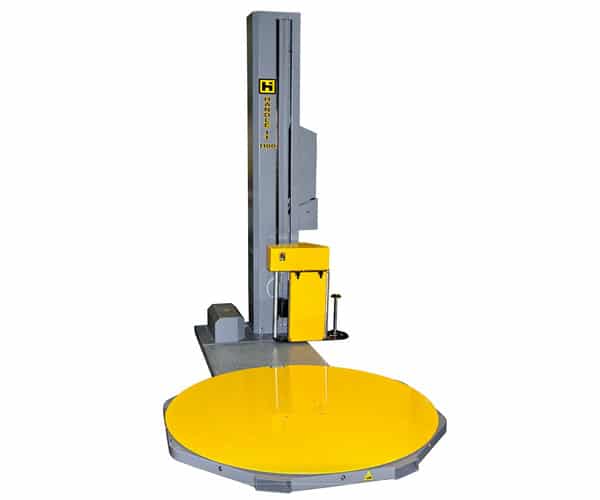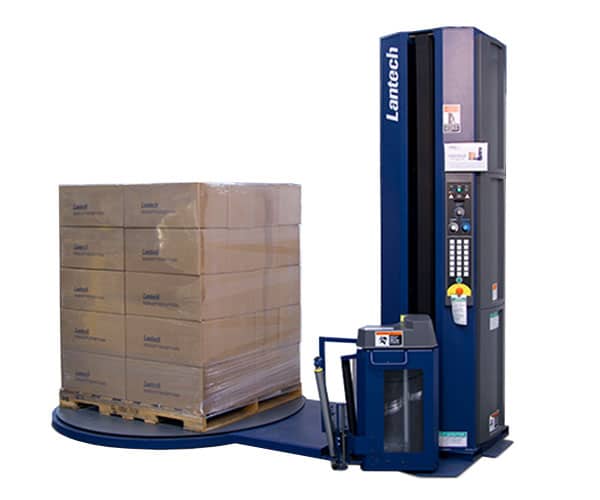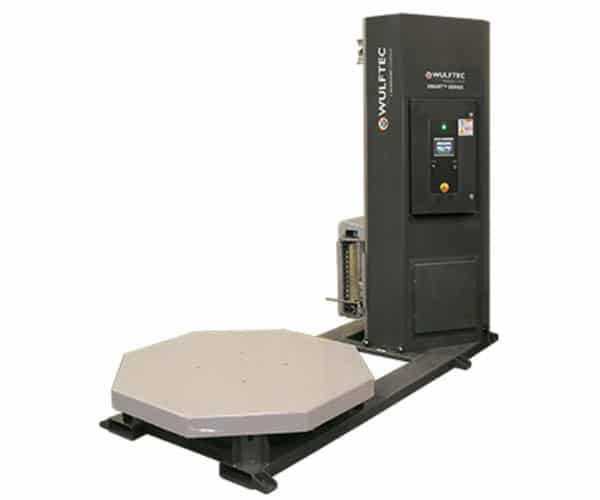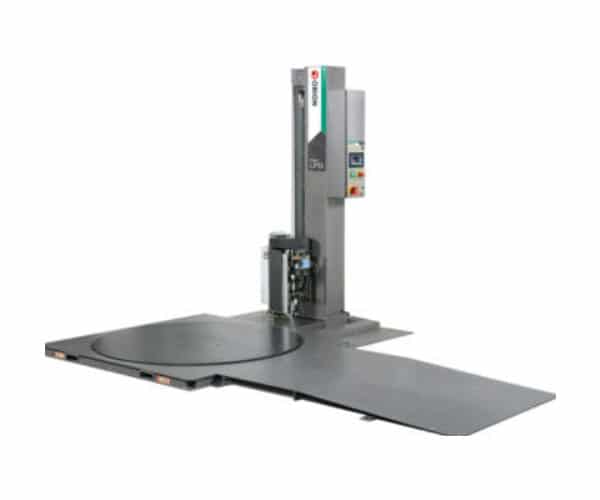 The table below shows the specs and performance of all four models:
| | | | | |
| --- | --- | --- | --- | --- |
| Model # | Handle It 1100 | Q300 | SML 150 | Flex LPD |
| Loads Per Hour | 25-35 per hour | 25-35 per hour | 55 per hour | N/A |
| Max Wrap Height | 86″ with 4" of overlap | 80" | 80" | 80" |
| Turntable Speed | 3-12 RPM | 1-12 RPM | 0-16 | 15 RPM |
| Wrap Height Extension | Optional | Optional | Optional | Optional |
| Turntable Size | 59" | 65" | 58" | 63" |
| Machine Size | 104″L x 59″ W x 97″ H | 119″ L x 67″ W x 92″ H | 118″ L x 59"" W x 86.5″ H | 96″ L x 55″ W x 94.2″ H |
| Power Pre-Stretch (standard) | 250% | 200% | 200% | 260% |
| Photo Eye | Yes | Yes | Yes | Yes |
| Max Load Weight | 4,400 lbs | 4,000 lbs | 4,000 lbs | 5,000 lbs |
The Handle It Model 1100 Difference
While the specs of all four models are relatively similar, the Handle It 1100 has several added features that offer businesses additional value:
Variable Tension Control — Variable tension control allows you to set the tension at multiple levels throughout the wrap cycle. You can set it to different values on the bottom wrap, as the carriage rises, top wrap, and as the carriage descends. 
This can be very helpful if you have a load with sharp edges. For example, you can set the tension to a lower value at the bottom and on the first layer of the pallet. Once you've wrapped the pallet once, you can increase the tension on the way down, with the film acting as a buffer between the sharp edges and the outer film coverage.
Rack & Pinion Carriage & Mast System: Most stretch wrappers have a carriage that moves up and down on the mast of the wrapper via a chain or belt drive. Over time, chains can wear and break. A rack and pinion system is more robust and limits the number of wearable parts, thereby reducing overall maintenance costs.
Dealer Network: There are many authorized Handle It dealers throughout the U.S. You're not limited to purchasing from or working with only one distributor in your area. Most of them already sell and service your forklifts or have designed your warehouse racking & storage system. 
These same dealers understand your overall internal supply chain needs and will work with you to choose the machine that is best suited for your needs.
Which Semi-Auto Stretch Wrap Machine Should You Choose?
The Handle It Model 1100 offers additional value above and beyond the standard features of the three competitors. While this stretch wrap machine is geared more towards heavy-duty applications, Handle It has additional machines for every budget. If you don't require all of the bells and whistles of the Model 1100, consider opting for the model 850PS. 
Check out the model 1100 product page for more information or contact one of our experts to learn more.
BACK