Introducing two new Stretch Wrapper models
Handle It is proud to announce two new models to our growing stretch wrap machine category: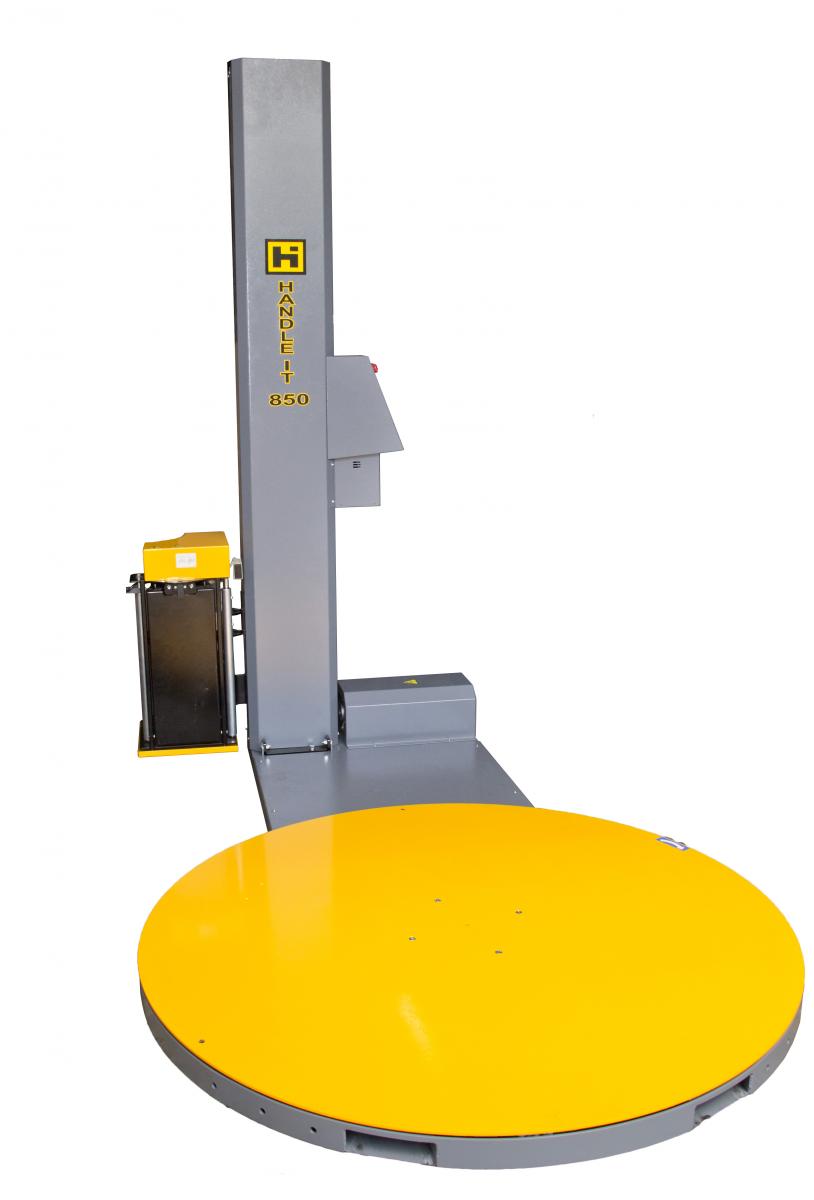 SWM-SA-850PS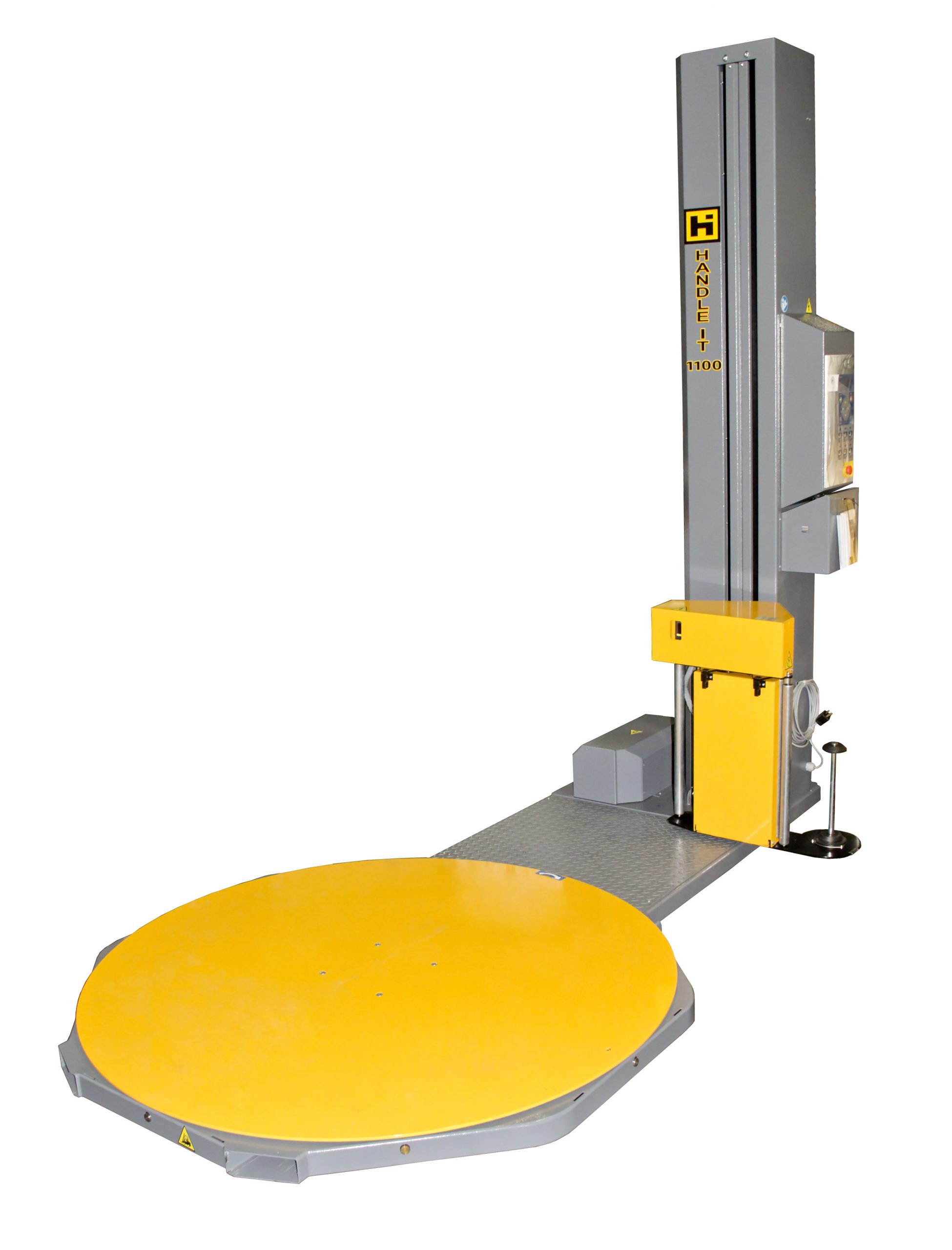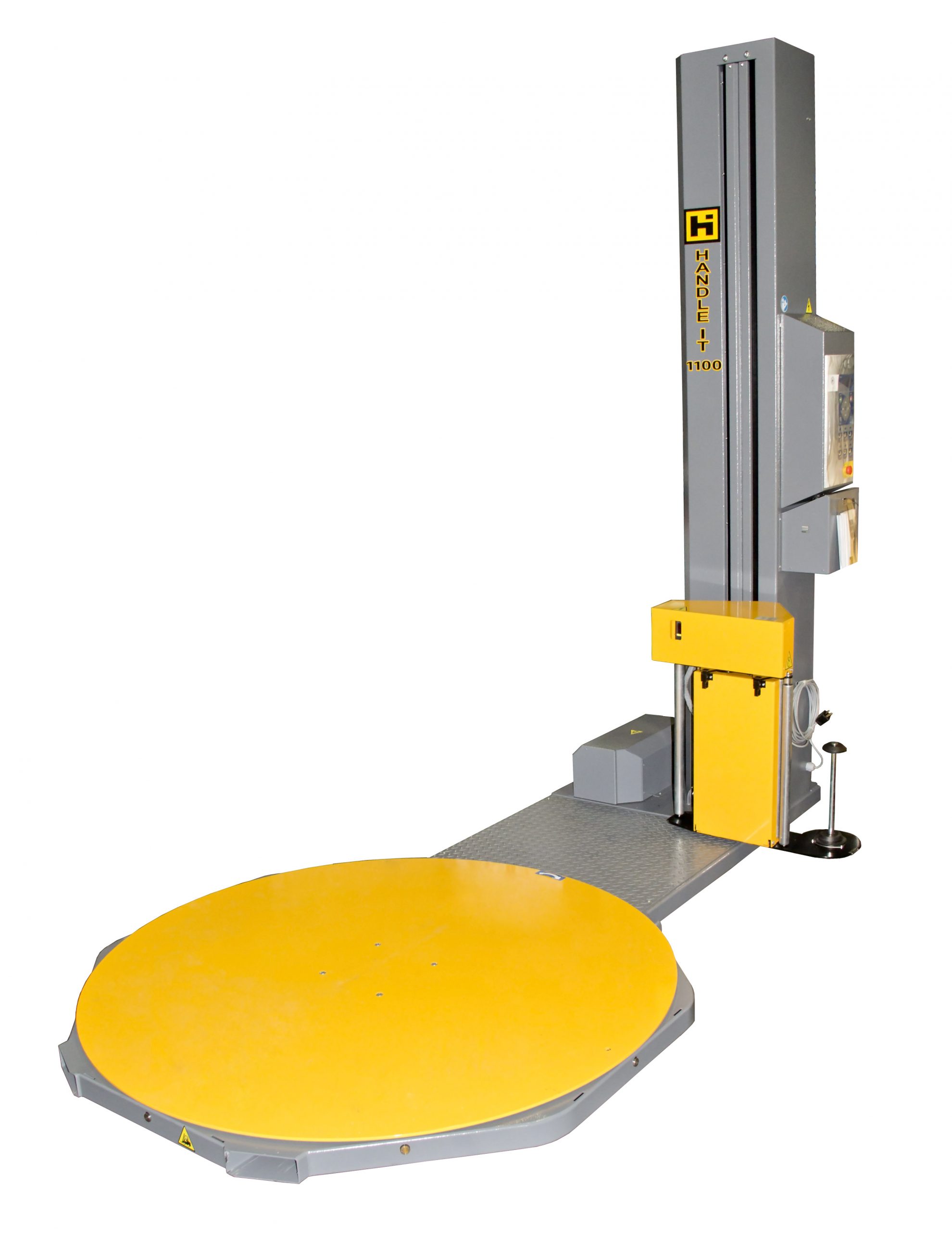 SWM-SA-1100AC
850PS                 LEARN MORE
Semi-automatic turntable style machine built to handle a max average of 100 load cycles per day. This machine is built to be more robust than the 750 models, enabling it to cover a wider spectrum of applications. One of the top features of this machine is the added reliability of a rack and pinion carriage drive design. It replaces the typical chain drive found on most machines which tend to wear out over time. The other unique feature is the ability to record custom playback wrap cycles. The operator can initiate machine controls and save the actions to a program cycle. Once the playback cycle is saved you can start the cycle and the machine will replay all the actions that the operator entered. This feature can be very helpful for wrapping product that the photo eye might have trouble detecting. Most commonly product that has large voids. It can also be useful if you want very specific reinforcing wraps to certain spots of your pallet. The 850PS has a Siemens VFD and Bonfiglioli AC motors. The power pre-stretch carriage is belt driven to increase longevity.  We believe that the 850PS can provide years of reliability and will greatly improve your end of line packaging operations at an affordable price.
1100AC                  LEARN MORE
Semi-automatic turntable style capable of max average of 300 loads per day The 1100AC is a machine ready for heavy duty applications. We went ahead and made auto film cut a standard feature on the 1100AC, something that you have to add on with most other brands. This model is packed full of features to meet the demands of a wide variety of applications. There are 57+ parameters you can adjust to get the most out of this machine and to fine tune your pallet wrapping. With the intuitive control board, you can keep it simple or highly modify how you want your product to be wrapped. With the same reliable rack and pinion carriage drive system of the 850PS and the addition of an integrated PLC control this machine packs a serious punch. The pre-stretch motor is also belt driven increasing longevity. These features and more are what make the 1100AC a top choice for your pallet wrapping operations.
BACK