Rotary Arm Stretch Wrap Machines
Rotary Arm Stretch Wrap Machines are typically suited for applications where you have very heavy, light, or tall unsteady loads. The fact that the load is stationary allows you to wrap these types of pallet loads as opposed to if they were spinning on a turntable style machine. Rotary Arm machines also tend to turn at a higher RPM than turntable styles because the load is stationary, this will decrease the time it takes to wrap pallets and increases throughput.
Showing the single result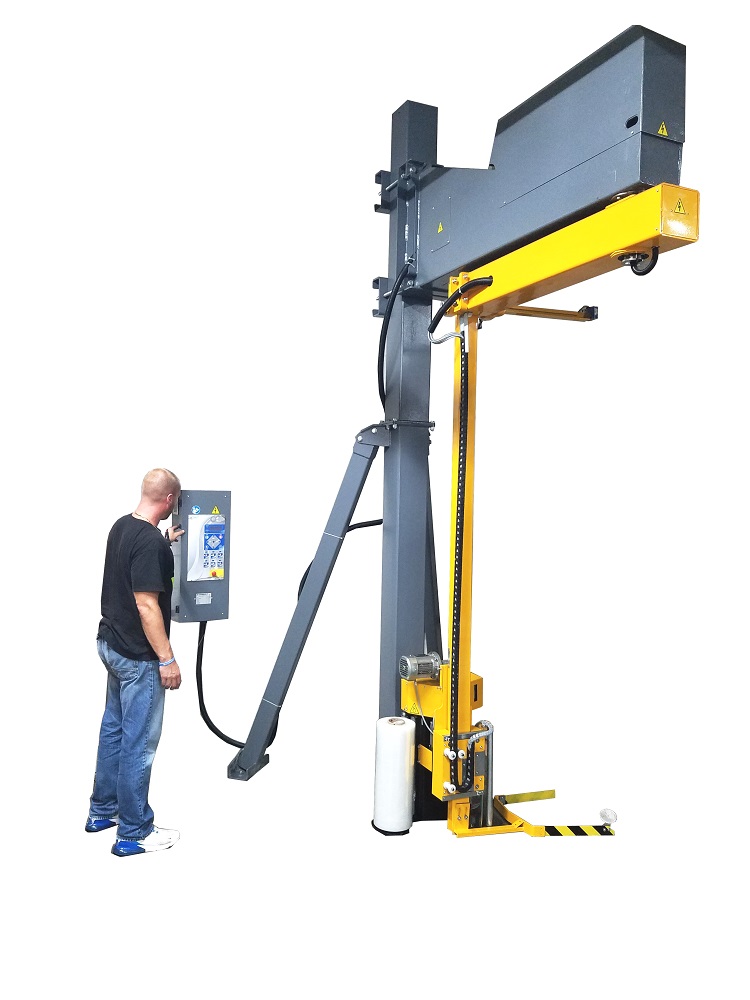 The Handle It® semi-automatic Model 2200 Rotary Arm Pallet Wrapper is ideal for very heavy or unstable pallets. This machine is also perfect for those...
LEARN MORE