Portable Robotic Pallet Wrapping Machine
Mobile pallet wrappers are capable of wrapping very long, heavy, or unsteady pallet loads. These types of machines are ideal for locations that lack a central shipping area. Since they are portable, you can move them from one pallet to the next in a shipping area. You can then put the machine away when you are finished.
See if our series 3000 portable stretch wrapper is right for your organization's pallet wrapping needs.
Showing the single result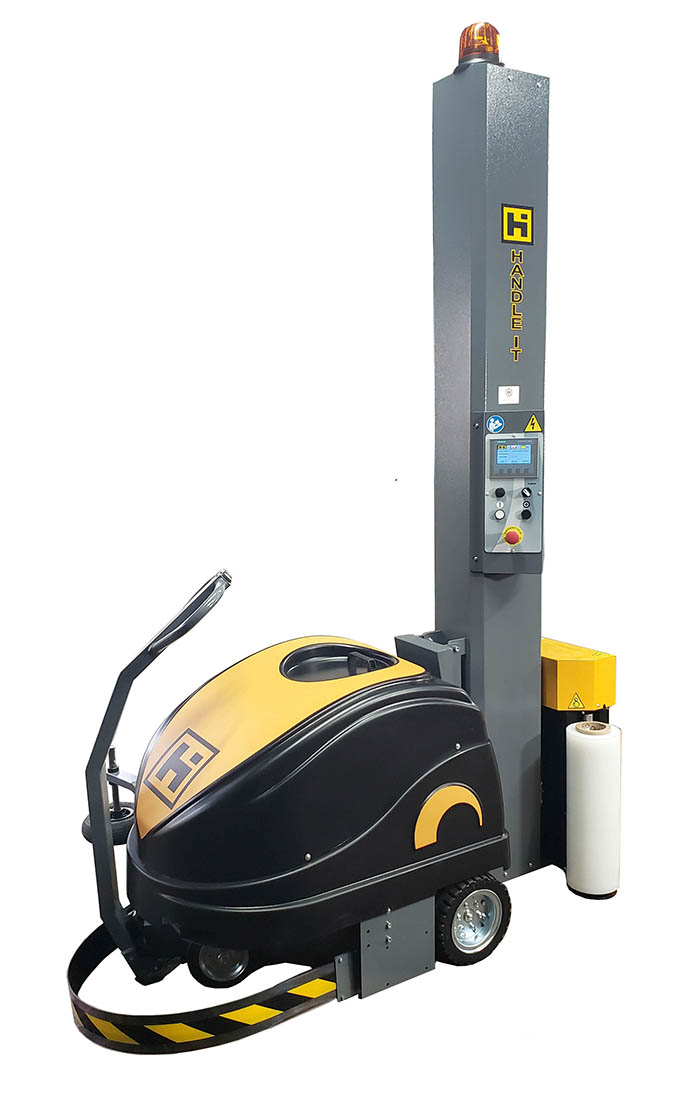 The Model 3000 is ideal for oversize, heavy, & unstable pallets. It comes standard with 250% pre-stretch and a Siemens touchscreen. 
LEARN MORE